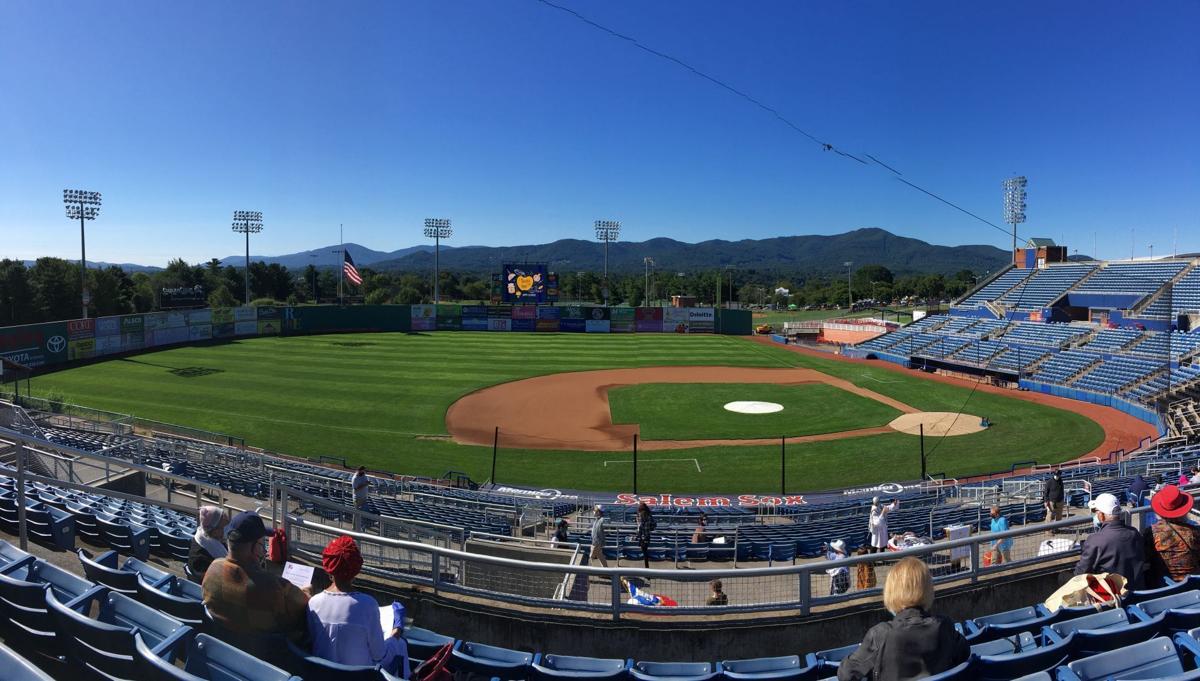 The Salem Red Sox were scheduled to open their season on Tuesday night with the first of six games against the Delmarva Shorebirds in Salisbury, Maryland.
But get this: The Shorebirds won't visit the Roanoke Valley until Aug. 24.
That's one of many quirks to this year's schedule, which features exclusively six-game series to cut down on travel. Here's another oddity: Even though the Sox are now in a 12-team league called the Low-A East, they'll only face five different teams in Salem.
Most fans probably don't care much who the opponent is. Many come to the ballpark just to enjoy some sunshine, have a cold one and socialize with friends while cheering on the home team. Those are all perfectly good reasons to attend a game, especially considering that we couldn't do any of that last year.
But it also can be fun to check out the talent on the opposing teams. In that spirit, here are the top prospects who've been assigned to each team that will visit Salem this season:
LYNCHBURG HILLCATS (May 11-16, June 22-27, Aug. 3-8)
Big league affiliate: Cleveland Indians
Top prospect: RHP Daniel Espino
The Hillcats feature five of the top 15 prospects in the Cleveland system as rated by MLB.com, headlined by Espino at No. 6. The Panama native attended high school in Georgia and became a first round draft pick in 2019. With a fastball that's touched triple digits and three solid offspeed pitches, he's definitely one to watch when it's his turn to start.
MYRTLE BEACH PELICANS (May 25-30)
Big league affiliate: Chicago Cubs
Top prospect: SS Ed Howard
Cubs fans live everywhere, including around here, but they'll get just one crack at seeing the Pelicans in Salem. Howard has yet to play a pro game since being taken with the 16th overall pick of the 2020 draft, but Baseball Prospectus has him pegged as its No. 88 overall prospect. The former Gatorade Illinois Player of the Year is a stellar defensive shortstop with above-average speed.
FREDERICKSBURG NATIONALS (June 8-13, July 20-25, Aug. 31-Sept. 5)
Big league affiliate: Washington Nationals
Top prospect: LHP Mitchell Parker
The FredNats were supposed to debut as a franchise last season before … well, you know. Mitchell was Washington's fifth round pick in 2020, making him a fringe prospect compared to others on this list. Most of Washington's better prospects are starting the season at High A or above, but there are some good ones opening at extending spring training (RHP Andry Lara, SS Armando Cruz) who could be with this team by midsummer.
FAYETTEVILLE WOODPECKERS (July 13-18)
Big league affiliate: Houston Astros
Top prospect: OF Zach Daniels
The rebranded Woodpeckers provide another one-shot opportunity for fans in the Roanoke Valley. Daniels (making his pro debut this season) was a fourth round pick in the 2020 draft out of the University of Tennessee, where he hit .357 in 17 games as a junior. Astros coaches said he was the fastest player at their instructional league last fall.
DELMARVA SHOREBIRDS (Aug. 24-29, Sept. 14-19)
Big league affiliate: Baltimore Orioles
Top prospect: SS Gunnar Henderson
The Shorebirds feature two highly regarded shortstops in Henderson and Jordan Westburg. The No. 5 prospect in the Orioles system according to MLB.com, Henderson has drawn Corey Seager comparisons because of his power. Westburg (No. 6 Orioles prospect) was the 30th overall pick of last year's draft out of Mississippi State, where he helped the Bulldogs to back-to-back College World Series appearances in 2018-19.