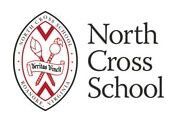 On their first play from scrimmage on Friday afternoon North Cross connected on an 80-yard touchdown pass and the Raiders were off and running from there.
North Cross put 27 first quarter points on the board and went on a run of 36 unanswered points as they cruised to a 50-14 victory over Fork Union Military Academy at Willis Field.
Raiders' senior quarterback Gabe Zappia led the effort with four touchdown passes, which included an 80-yard scoring strike over the middle to sophomore receiver Ian Cann to make it 7-0 just 11 seconds into the contest.
"When I got to the line I looked at the defensive formation and knew where I was going to go. I got the ball and saw (Cann) open and I got excited," Zappia said of the game's opening play. "I had jitters going into the first play, but that got rid of them."
Fork Union responded on their opening drive needing just three plays to punch it into the end zone when senior running back V'jon Hampton scored on a 31-yard touchdown run to make it 7-7 with 10:34 left in the first quarter.
From there, though, the Raiders took charge. Senior running back Carlton Ward put North Cross in the lead for good when he broke loose on a 43-yard touchdown run with 6:34 left in the first quarter to make it 14-7.
It was the first of three scores for Ward on the day who also picked off two passes from his defensive back position for North Cross.
Ward's touchdown also kicked off a run of 36 unanswered points by the Raiders capped by Zappia's fourth touchdown pass of the day on a 28-yard connection to James Jackson making it 43-7 with 2:48 left in the third quarter.
The blowout win by North Cross (2-0) was something that even caught Raider head coach Stephen Alexander by surprise.
"Honestly I didn't expect that outcome. They played about as good as they could play," Alexander said of his squad. "Hats off to the way they prepared."
Fork Union's day was symbolized by a play early in the third quarter when Blue Devils' punter Alexander Russ fielded a snap in his own end zone. The snap was low causing Russ' knee to hit the turf as he caught it leading to a safety.
"We learned we're not as good as we thought we were," Fork Union head coach Mark Shuman said. "They got us out of our game today. They came out ready to play."
Fork Union, however, will get a chance to avenge Friday's loss later this month when the two teams are scheduled to meet again Oct. 30 at Fork Union.
Be the first to know
Get local news delivered to your inbox!