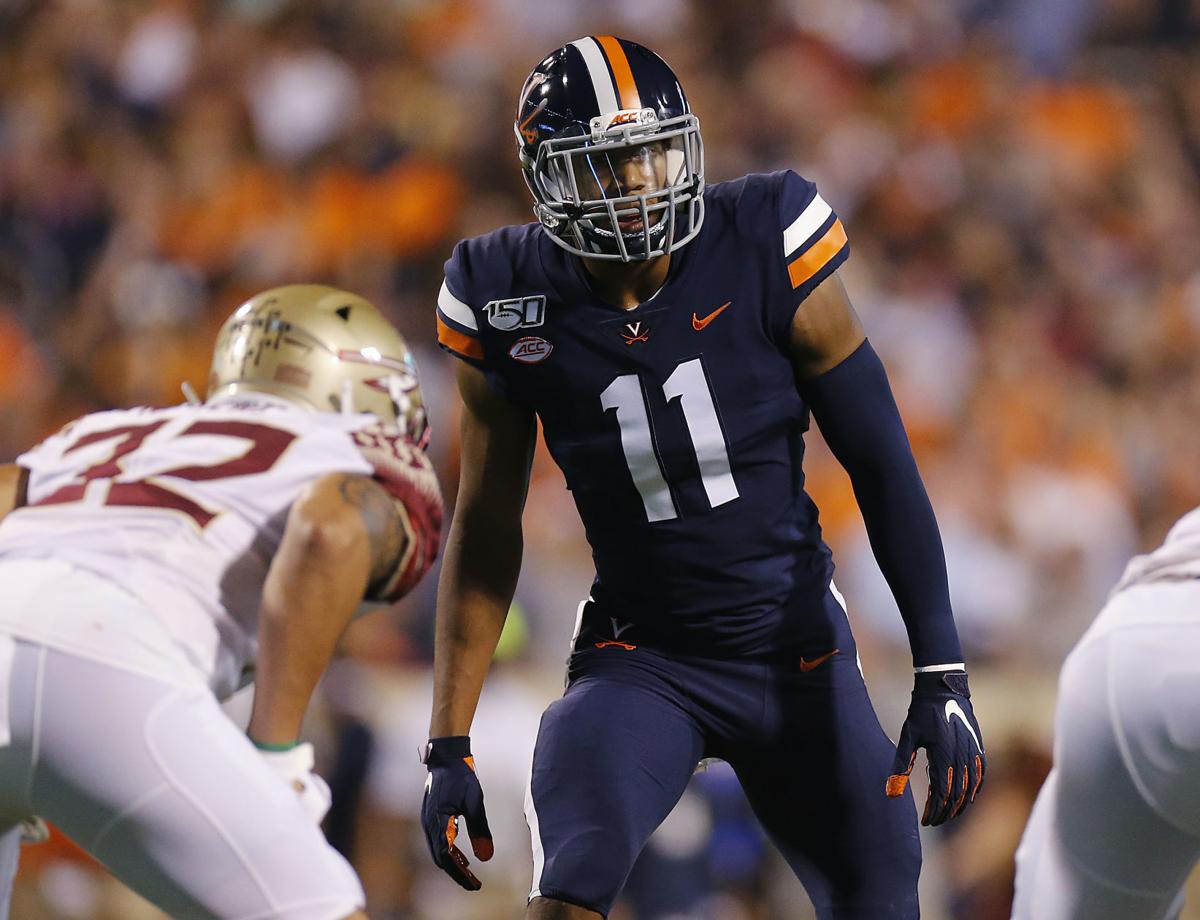 While Virginia's football team has not played at Clemson since 2009, there won't be a lack of familiarity when the teams meet at 8 p.m. Saturday at Clemson's Memorial Stadium.
There might be too much familiarity for the Cavaliers, who were 62-17 losers when UVa and Clemson met in last year's ACC championship game in Charlotte, North Carolina.
The Tigers, who are ranked No. 1 in the Football Bowl Subdivision following lopsided victories over Wake Forest and The Citadel, enter Saturday's game as a 28 ½-point favorite over the Cavaliers, who opened the season with a 38-20 victory over Duke.
"We won the Coastal Division [last year] and were just so excited about it," UVa coach Bronco Mendenhall said on his talk show this week. "We didn't know how to come off of that and completely dial in for the next opponent.
"Not only was it the next opponent. It was an exceptional opponent in the world of college football. So, there's a different tier — the playoff tier and the national championship tier — and Clemson is at that level.
"We saw firsthand what that looked like, not only from a playing perspective but a coaching perspective. Lots of deficiencies were on display for everyone to see. It already helped when we played Florida [in a 36-28 Orange Bowl loss], even though we didn't win the game."
That nine-win Virginia team was led by quarterback Bryce Perkins, a senior whose spot was taken by underclassman Brennan Armstrong, who passed for 269 yards and two touchdowns against Duke.
Armstrong also carried 10 times for 56 yards and one TD.
"He looks like a young Steve Young out there," said Clemson coach Dabo Swinney, referring to an NFL Hall of Fame quarterback who was one of the premier left-handers to play the game.
"He's [Armstrong] a challenge; he's a problem. Lefty, crafty, creative. Extends plays, tough runner, good size, accurate thrower, really has no fear. Puts the ball up and trusts his guys to make competitive plays."
Clemson defensive coordinator Brent Venables described Armstrong as "a tough guy to emulate, to say the least."
Attendance at last year's ACC championship game at Bank of America Stadium in Charlotte was 66,180. Capacity at Clemson is listed as 81,500 but as many as 86,000 have packed the place. As a concession to COVID-19, Clemson is trying to keep the crowd under 20,000.
Virginia is just hoping not to have a repeat of last year's meeting, when Clemson outgained the Cavaliers 619-387, and that was the most yards the Tigers had given up all year.
"With everything that's happened since then, it feels like forever ago," Virginia co-captain Charles Snowden said. "I thought that, playing in the ACC and playing at UVa, I was going to play at the top level of college football.
"Playing against Clemson, I saw that there was, indeed, another level. Getting embarrassed on national TV … that hurts like crazy, but it's also motivating. It's not often you get to play the No.1 team in the country."
Clearly the Cavaliers will need to get off to a better start than they did against Duke, when they fell behind 10-0 in the first quarter and later trailed in the third and fourth quarters.
"The offense as a group, first time out of the gates, we had a slow start," offensive coordinator Robert Anae acknowledged. "It was good to see them get in the flow of the game, battle back, show resilience and end the game with our better foot forward."
Anae conceded that this year's plan has been to run plays at a faster tempo.
"Every year we're working on as new identity," he said. "We're just starting this, so hang on to your hats, boys. Hopefully, we'll go faster and you'll sit there and say, 'Wow, what's going on down there.'
"If it works, great. If it doesn't, it's back to the drawing board."
Be the first to know
Get local news delivered to your inbox!