When Louisville opened up a 14-point lead over visiting Virginia Tech early in the second half on Wednesday night, it appeared the Cardinals w…
Here's to a better year for sports in 2021.
Former ODU star Taylor Heinicke took over and led the offense to a near-comeback after Haskins' struggles.
"He was wholehearted about his apology. He made a mistake and he owned up to it. We're moving on from here."
Dropping a level in the minor league hierarchy could be a good thing for Roanoke Valley fans who like to see future major leaguers on the way up.
Salem's professional baseball team drops from High A to Single-A classification, but will be one of the 120 minor league teams to play in 2021…
There's still a reason for fans to care about the Washington Football Team. Really.
High school basketball season in the city of Roanoke began Tuesday night and the two home teams came away with victories.
Joe LaRocco, who coached at Cave Spring High School and is a member of Roanoke College's Athletic Hall of Fame, died Sunday at age 67.
Zada Porter scored 13 of her game-high 23 points in the fourth quarter as Cave Spring overcame a second-half deficit Monday night to post a 52…
Pending final approval Tuesday from the Montgomery County School Board the county's four high schools — Auburn, Blacksburg, Christiansburg and…
DUBLIN — Ally Fleenor led a balanced effort with 12 points and Pulaski County handed new coach Scott Ratcliff his first career win Saturday wi…
Michael Johnson of Roanoke has been a mainstay of the Savannah State offensive line. Now he's hoping his play in an all-star game Sunday in Fl…
Plus, VMI basketball and UVa soccer.
"Not having a season just really sucks, honestly," senior Sydney Strange said.
There was a time, beginning last summer and stretching into early fall, when Mike Young wondered if his Virginia Tech men's basketball team wa…
The ACC announced Tuesday that the Virginia Tech men's basketball team's home game Wednesday against Boston College has been postponed because…
Plus, Louisville is the new No. 1 in the women's poll
The second-place Highlanders will be back in action Tuesday after having to postpone two games last week.
Duncan Ford Lincoln Mazda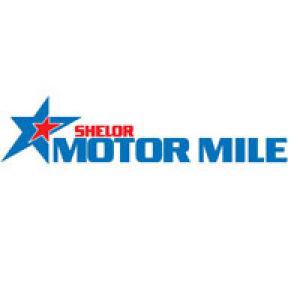 NEW YORK (AP) — Jared Porter lasted just 38 days as New York Mets general manager, fired for cause Tuesday about nine hours after ESPN reporte…
LOS ANGELES (AP) — Hall of Fame manager Tommy Lasorda was memorialized during a private service at Dodger Stadium before his burial on Tuesday.
SAN DIEGO (AP) — It turns out that Joe Musgrove was prescient when, at 18, he got a tattoo of a baseball with the San Diego Padres' logo in it…
LOS ANGELES (AP) — Don Sutton, a Hall of Fame pitcher who was a stalwart of the Los Angeles Dodgers' rotation spanning an era from Sandy Koufa…
Everyone who watched Alabama's Heisman winner DeVonta Smith torch Ohio State for 215 yards and three touchdowns in the first half of the natio…
SEATTLE (AP) — The usual dizzying offseason whirl of trades and signings have been replaced with a more pedestrian approach by the Seattle Mar…
LOS ANGELES (AP) — Hall of Fame pitcher Don Sutton, a stalwart of the Los Angeles Dodgers' rotation, has died.