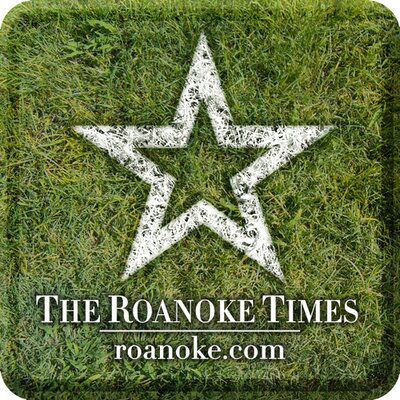 DALEVILLE — Saturday's cool February weather was similar to the conditions Lord Botetourt's football team faced the last time it took the field more than 14 months ago.
Playing for the first time since a loss in the 2019 VHSL Class 3 championship game, Botetourt looked the part of a contender again with a 70-6 drubbing of George Washington.
The game was a late replacement on Botetourt's schedule after the initial 2020-21 season opener against Staunton River was shelved because of COVID protocol in the Golden Eagles' program.
George Washington, which has been locked out of its weight room at the Danville school since last March, was no match for the massively physical Cavaliers.
Botetourt coach Jamie Harless was not expecting a 64-point final margin, but he was quick to point on that Saturday's game wasn't played on a level playing field.
"Let's be honest, those [GW] kids not being in the weight room is the result of this," Harless said. "That's no fault of the kids. We have been able to be in the weight room and these kids worked really hard. It's a tremendous advantage."
Lord Botetourt clicked in all phases.
Senior receiver Kyle Arnholt caught two touchdown passes in the first half and returned a pair of interceptions for TDs in the third quarter.
Double duty is nothing for the 6-foot-3, 200-pound senior, who had to attend football workouts while he was finishing up the basketball season.
"There was a little bit of an overlap, but I love doing both of them, so there really wasn't much of a challenge," he said. "A lot of time and effort, but that's what you do it for."
Senior running back Hunter Rice, appearing healthy after an injury-marred junior season, ran for 146 yards and three TDs on 16 carries.
Senior quarterback Sammy Peery went 5-for-5 passing for 93 yards and a pair of scores while junior backup KJ Bratton threw a TD pass and ran for a 61-yard TD as the Cavaliers rolled to a 42-0 halftime lead.
"This is just the tip of the iceberg for us," said Arnholt, an Appalachian State signee. "We've got a lot of potential. We've just got to stay humble and keep pushing ourselves."
Lord Botetourt needs to look no further than last year's 35-7 loss to Hopewell in the state final for motivation.
The Cavaliers' defense was on point Saturday, keeping GW off the board until first-year quarterback Jeb Byrnes hit Isaiah Pritchett for a 62-yard TD pass that made the score 63-6.
Botetourt answered with an 83-yard kickoff return by Joey Isaacs that completed the scoring with 1:07 left in the third quarter.
The Cavs had possession at GW's 9 late in the game but took a knee on three snaps as the officials allowed the clock to expire.
Botetourt trotted out the likes of Division I recruits Gunner Givens (6-6, 272), Xavier Stephens (6-2, 264), Troy Everett (6-3, 280), Zach Horton (6-4, 240) and Bryson Oliver (6-1, 220), hardly missing two-way lineman Colston Powers, who already has begun his career at Appalachian State.
No need to tell GW coach Nick Anderson the scales were not tipped in his favor.
"We got shut down in March and haven't been in the weight room since," Anderson said. "That's something we've kind of always hung our hat on, being strong.
"But when I was a teenager, if my coach or my dad didn't make me lift, it wasn't going to happen."
George Washington 0 0 6 0 — 6
Lord Botetourt 21 21 28 0 — 70
LB — Arnholt 32 pass from Peery (Harvey kick)
LB — Rice 2 run (Harvey kick)
LB — Rice 47 run (Harvey kick)
LB — Arnholt 17 pass from Bratton (Harvey kick)
LB — Horton 35 pass from Peery (Harvey kick)
LB — Bratton 61 run (Harvey kick)
LB — Rice 27 run (Harvey kick)
LB — Arnholt 78 interception return (Harvey kick)
LB — Arnholt 45 interception return (Harvey kick)
GW — Pritchett 62 pass from Byrnes (kick blocked)
LB — Isaacs 83 kickoff return (Harvey kick)
Rushes-yards 24-(-24) 32-232
Comp-Att-Int 10-25-3 6-7-0
RUSHING — George Washington, Edmunds, 7-28, Dixon 4-1, Hairston 1-(minus 1), King 1-(minus 4), Byrnes 9-(minus 9), Team 2-(minus 39). Lord Botetourt, Rice 16-146, Bratton 5-78, Wade 7-25, Team 4-(minus 17).
PASSING — George Washington, Byrnes 9-24-3-137, Dixon 1-1-0-15. Lord Botetourt, Peery 5-5-0-93, Bratton 1-2-0-17.
RECEIVING — George Washington, Howard 3-28, Hairston 2-25, Edmunds 2-14, Spratt 2-12, Pritchett 1-62. Lord Botetourt, Arnholt 3-50, Horton 2-47, Stephens 1-13.