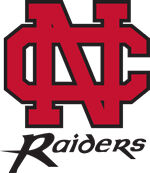 North Cross has postponed Friday's scheduled football game in Fredericksburg against St. Michael the Archangel after one of the Raiders' players has tested positive for COVID-19.
The unidentified player is asymptomatic and under quarantine at his home, according to a statement released Friday by officials at the Roanoke County private school.
The school is conducting contact tracing to determine whether anyone else might have been exposed to the coronavirus.
"In accordance with our protocol, in consultation with our medical advisers, we are in the process of determining which other members of our school community were in close contact with the individual, who will remain at home until test results indicate he is virus-free," the statement read. "There is currently no evidence of school-based virus spreading."
North Cross began a previously scheduled four-day break from fall classes Friday. The school said members of the football team will be tested when they return to campus Tuesday.
North Cross has played two games in 2020, most recently Oct. 2 at home against Fork Union Military Academy.
North Cross head coach Stephen Alexander notified Fork Union athletic director John Shuman of the positive test by email Friday.
Alexander said by text Friday that the two parties are "working to reschedule the game."
Shuman said Fork Union officials are conducting their COVID protocol to determine whether the North Cross positive test will affect their scheduled game Saturday against Portsmouth Christian.
"We have a COVID director," said Shuman, who first learned of North Cross' positive COVID test on Twitter. "We are COVID negative on our campus and we're working through it right now."
North Cross' next scheduled football game is Oct. 30 at Fork Union. The two schools were slated to play each other twice in 2020.
The Raiders' Oct. 23 home game against Fishburne Military School was postponed after Fishburne canceled the remainder of its fall schedules for all sports.
North Cross also has games scheduled Nov. 7, 14 and 21.
"We will await further results and guidance before making a decision about future games," the North Cross statement said. "The health and safety of the North Cross community is our top priority, and we have done — and will continue to do — everything possible to protect our students, staff, faculty, visitors, and families."
The North Cross statement said the school has conducted "more than 2,000 tests with a positivity rate of 0.5 percent" within its school community.
North Cross, a member of the Virginia Independent Schools Athletic Association, is the only Timesland school playing football this fall.
The Virginia High School League — which regulates the state's public schools — postponed its football season until February, March and April.
Be the first to know
Get local news delivered to your inbox!