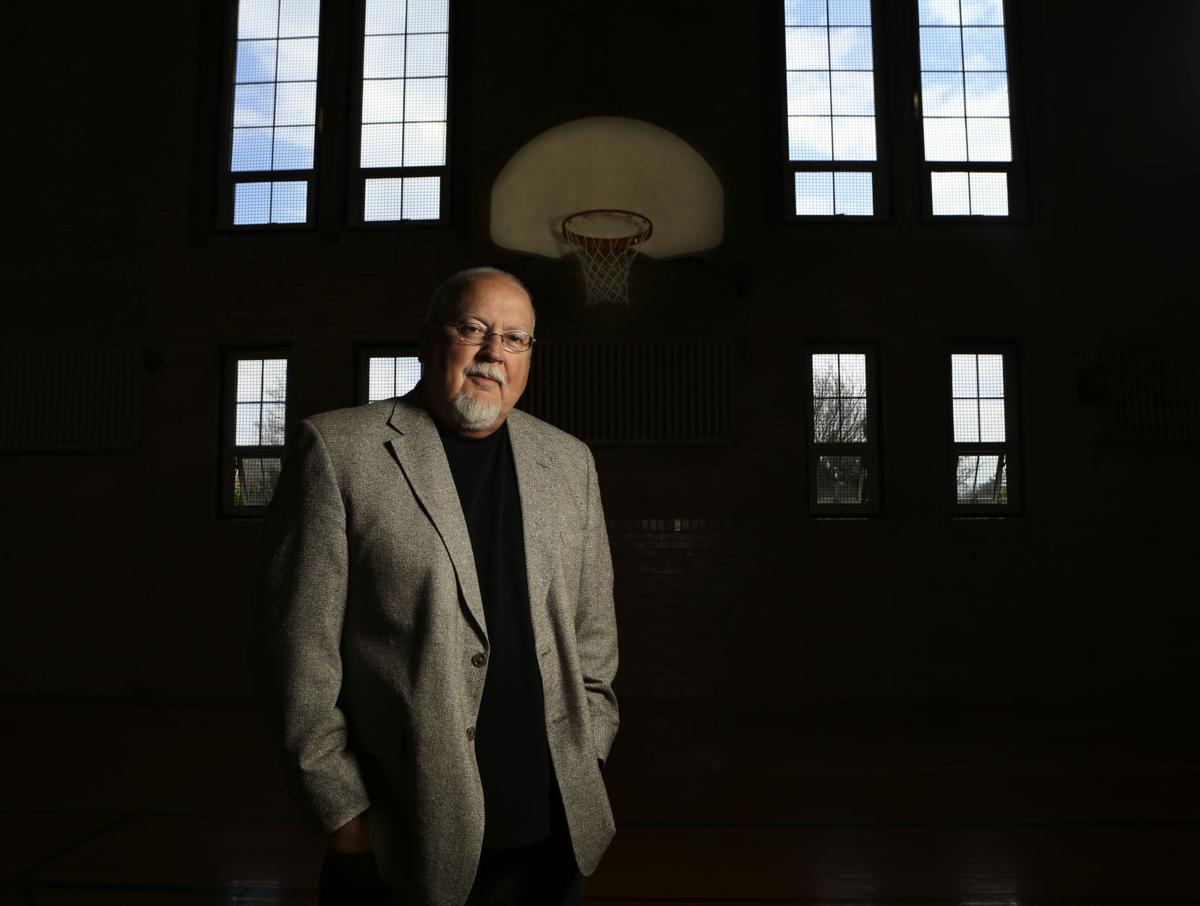 Michael Jordan once famously declined to weigh in on a U.S. Senate race because "Republicans buy shoes, too."
The NBA has come a long way from those days.
NBA games were not played Wednesday, Thursday or Friday as players took action in response to the shooting of Jacob Blake last weekend. Blake, a Black man, was shot seven times in the back by a white police officer in Kenosha, Wisconsin.
"It's the new age of player power," said Salem author Roland Lazenby, who has written numerous books about the NBA. "It's not just the NBA. It extends well into the college ranks.
"This is a big deal, to delay playoff games. There's millions of dollars laid out on the line — ads are budgeted, [TV] time is set aside.
"[But] on the other side of the equation, it's likewise a very big deal, the entire issue of racial justice."
The players' strike began when the Milwaukee Bucks decided not to play their game against Orlando on Wednesday afternoon. That led to NBA teams also boycotting the two games scheduled for Wednesday night.
NBA players decided Thursday to resume the playoffs. The playoffs restarted Saturday, one day after the NBA and the National Basketball Players Association announced they would form a social justice coalition, seek to make NBA arenas voting sites for the 2020 general election, and create ads about voting.
"There was a time the league's owners would never have ceded this kind of power to the … players," Lazenby, 67, said.
But NBA players weren't always activists.
In his 2014 biography "Michael Jordan: The Life," Lazenby wrote about the controversy that enveloped Jordan in the summer of 1990.
Through his mother, Jordan was asked to endorse Harvey Gantt, a Black Democrat who was running against racist incumbent Jesse Helms for a U.S. Senate seat in Jordan's home state of North Carolina.
Lazenby wrote in the book that Jordan told Gantt's people he did not want to become involved in the racially charged campaign because "Republicans buy shoes, too."
Lazenby wrote that former NFL star Jim Brown was among those mad at Jordan's refusal to back Gantt.
"He's more interested in his image for shoe deals than he is in helping his own people," Brown said of Jordan at the time.
In the book, Lazenby noted that former Washington Post columnist Michael Wilbon wrote in 2008 that Jordan's refusal "seemed to officially usher in a period in which athletes made a conscious choice of commerce over politics. Neutrality offended fewer people."
But Lazenby also noted in the book that Jordan told GQ magazine several years after the 1990 controversy that he had been 27 years old at the time and had been focused on basketball, not politics.
"He was a young man in his 20s counting his money," Lazenby said.
Jordan, now the owner of the Charlotte Hornets, has changed since then, said Lazenby.
Jordan and his Jordan Brand company pledged $100 million in June to organizations dedicated to racial equality and social justice.
"As he aged, he became more involved and put his money behind all kinds of not just political initiatives but community initiatives," Lazenby said.
Lazenby has also written biographies about Jerry West, Phil Jackson and the late Kobe Bryant, as well as books about the Chicago Bulls and the Los Angeles Lakers.
He used to be a regular at NBA games while covering Jordan's Bulls and Bryant's Lakers.
"Athletes have changed [since then]," Lazenby said. "Their understanding of their role and the power they have … has changed dramatically for the African American athlete.
"Trying to apply some of the leverage they have, … that was only sporadically a consideration in previous generations. Obviously we had African American athletes protest, but now to have an entire league agree to step aside, … this is an exploration of the new age of player power."
The biggest current star in the NBA is LeBron James, who has become an outspoken activist.
Lazenby is currently working on a biography of Magic Johnson, but he hopes to write a biography of James when he finishes the Johnson book.
"I look at VMI, where they always talk about the citizen soldier," said Lazenby, a VMI graduate. "LeBron James in a lot of ways has struck me … as what we could call the citizen athlete.
"This is the age of the citizen athlete."
One of the NBA's biggest stars of the 1960s was also a vocal activist.
Bill Russell refused to play for the Boston Celtics in a 1961 exhibition game against the St. Louis Hawks in Lexington, Kentucky, to protest racist behavior his team encountered in that city. The other Black players on the Celtics joined the boycott, as did the Black players on the Hawks.
In 1963, Russell was in the front row for the late Martin Luther King Jr.'s "I Have A Dream" speech in Washington, D.C.
Russell was among the Black athletes who showed their support for the late Muhammad Ali in a 1967 news conference with the then-boxing great, who was facing draft-evasion charges. Also on hand was future NBA star Kareem Abdul-Jabbar, who at the time was a UCLA standout named Lew Alcindor.
But there was more money at stake in the Jordan era than there was in the Russell era, Lazenby said.
"[Jordan] was the first to have that level of endorsements and money," Lazenby said. "When Jordan was [asked] to take those [activist] moves, … he was going to be putting everything he was just coming into on the line.
"But today, with the broad nature of the sport, with the broad nature of the partnership [with the NBA] … it's not as much pressure on any one person.
"It's easier to respond to things as a group."
There have been a number of high-profile shootings or deaths of Black people in recent months.
The killing of George Floyd in late May sparked nationwide protests against police brutality. A white police officer in Minneapolis, Derek Chauvin, was charged with murder after he put his knee on the neck of the handcuffed Floyd until Floyd stopped breathing.
Two white men were arrested in May in the shooting death of Ahmaud Arbery. Breonna Taylor was shot and killed in her home by Louisville police in March.
Lazenby said he was surprised at first by the players' strike but was no longer surprised the more he thought about the shooting of Blake.
"Considering everything that's unfolded this spring and every statement the players wanted to make about these issues, … it would have been very hard for them to go play," Lazenby said.
Be the first to know
Get local news delivered to your inbox!