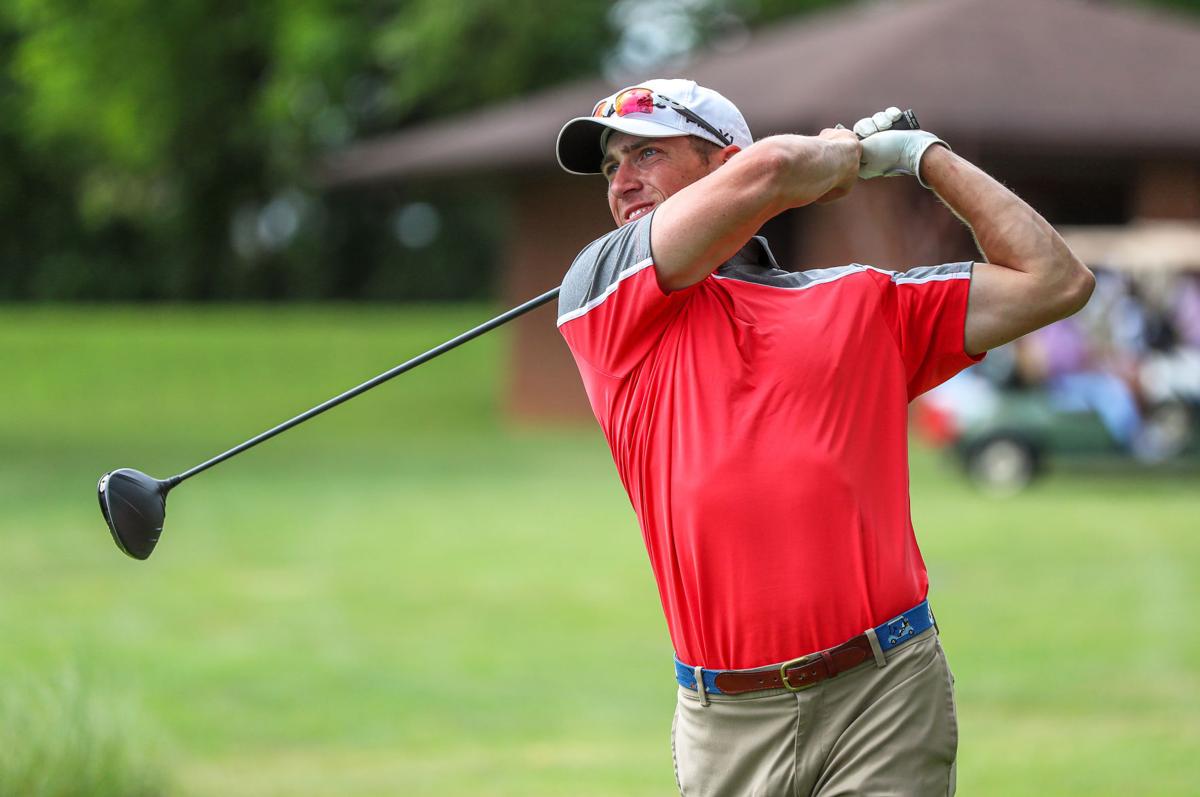 The 82nd Roanoke Valley Match Play Championship tees off Friday at Blue Hills Golf Club with an 18-hole stroke-play qualifier for the tournament's Amateur, Senior and Super Senior divisions.
The low 16 finishers in the qualifier will advance to Saturday's start of match play at the northeast Roanoke course. Any participant in the three divisions who does not qualify for match play is eligible to compete in an 18-hole stroke-play consolation event on Saturday.
The four-player Grand Master Division (ages 75 and over) will begin its competition on Saturday.
Two-time winner Brad Carter of Bassett (2014 and 2019) and 2018 champion John Hatcher Ferguson of Rocky Mount head a 26-player Amateur field that includes two-time winner Matt Chandler (2012 and 2017) of Hardy; 2016 victor Brad Chambers of Galax; and 2009 winner Brandon LaCroix of Roanoke.
Other serious threats in the featured Amateur Division include Roanoke's Chase Bailey, perennial challenger Daryl Byrd and teenager Jason Spaar of the host club.
Roanoke native Frankie Moore will shoot for his second straight crown in the Senior Division, which will include recent Roanoke Valley Hall of Fame champion Darrell Craft. Other former winners in the Senior division include two-time winner Jack Allara (2010) and Miller Baber (2017), a four-time winner of the organization's men's championship held in June.
Roanoke's Keith Myers (2018), Roanoke's John Newton (2016) and 2015 victor Kevin Dill of Roanoke also could pose as threats in the Senior field.
Defending champion Jim Wright and three-time winner Chips Wooddy heads the Super Senior Division that includes 2014 Senior champion Bill Nunnenkamp of Blue Ridge and 2017 victor Carl Leonard of Roanoke, winner of the recent Roanoke Valley Hall of Fame Super Senior crown.
Longtime Roanoke Country Club members Ned Baber and Marvin Taylor figure to continue their tit-for-tat in the 75-and-over Grand Masters class. Baber has won the title five times while Taylor has taken the trophy on four occasions.
Be the first to know
Get local news delivered to your inbox!