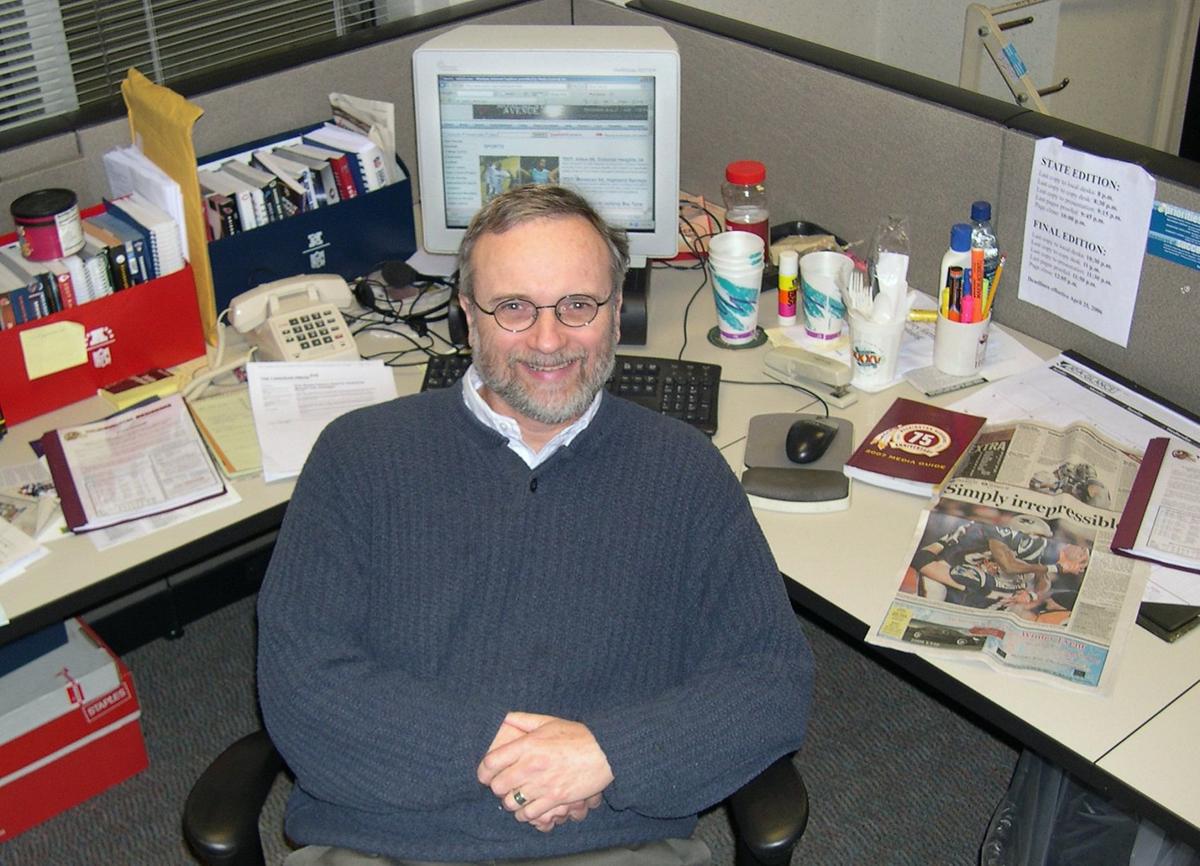 In the past year, Paul Woody has been on the scene for a Super Bowl and Final Four.
He also has another ACC football title game on Saturday to observe and report on later this week — as well as top-10 basketball game on Sunday between Virginia and UNC.
But the veteran Richmond Times-Dispatch reporter announced on Monday that there is now a final countdown on his story assignments.
Woody, the Roanoke native who spent nearly all of his journalism career at Richmond's two major newspapers, said he will retire at the end of the month.
"Tuesday, I celebrate my 40th year with The Richmond News Leader or Times-Dispatch (they merged in 1992)," Woody wrote in his column, which was published on Monday afternoon and ran in Tuesday's Times-Dispatch. "All things considered, that's not bad. Considering all the things happening in the newspaper business these days, it's also not a bad time to call it a career."
Woody graduated from Patrick Henry in 1971. He then attended VCU, where he graduated and then worked at for a short time afterward.
He spent a year as a high schools reporter at the Lexington (Ky.) Herald-Leader before returning to Richmond, where he earned a graduate degree in English before resuming his journalism career.
He was hired by Richmond's News Leader — the city's afternoon paper in 1979 and remained part of that staff until it merged with the morning Times-Dispatch in 1992. At that point, he became a member of the combined sports department.
"The sports team probably did a better job of making the transition than some other parts of the newsroom," Woody said on Monday. "We all got along pretty well."
Beginning in 1980, Woody started covering the Washington Redskins for the News Leader , an assignment that remained under his watch until he was promoted to full-time columnist for the Times-Dispatch in 2008.
He won multiple awards from the Pro Football Writers Association for his beat coverage, and was honored as a columnist several times by the Virginia Press Association.
was purchased in June 2013 by BH Media, the same parent company as the Times-Dispatch , Woody's columns began running in his hometown newspaper.
Woody, who grew up a sports nut, enjoyed both participating and observing events. He spent a couple of summers during his college days working as an umpire for youth baseball and adult fast-pitch softball games in Roanoke.
He wrote in his column that he never enjoyed umpiring because of what seemed to be never-ending complaints from participants unhappy with his decisions.
Then after one night described as a perfect evening of calls, Woody said he knew his umpiring career had peaked.
"Go out at the top of your game, I thought," he wrote. "The next morning, I called the supervisors of umpires for parks and recreation and told him I couldn't work that night or any night for the rest of the summer.
"… I think I'm at or close to the top of my [writing] game, so this is a good time to go. The difference between umpiring and writing, though, is that I hated umpiring and enjoy the job as sports columnist immensely."
Be the first to know
Get local news delivered to your inbox!