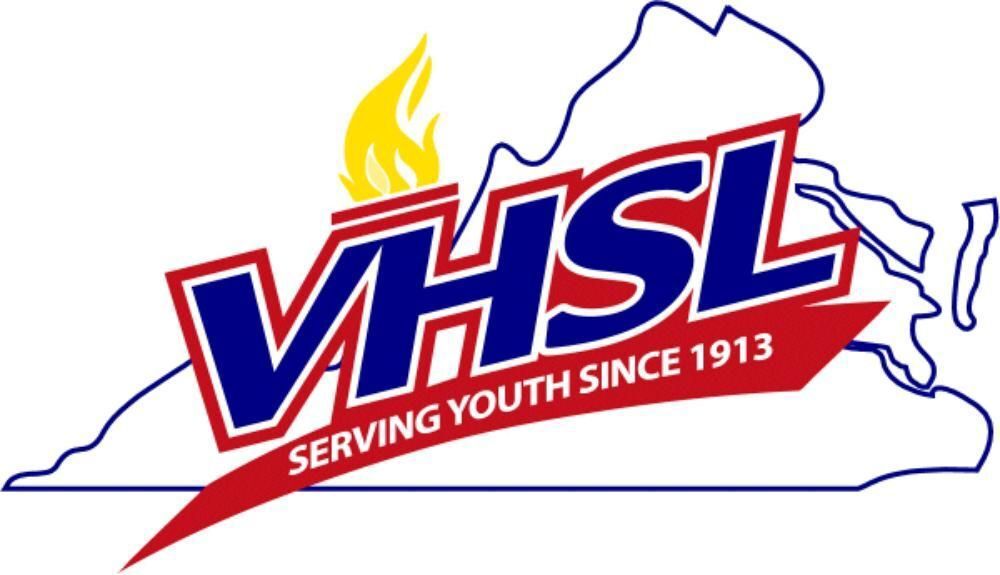 Virginia High School League Executive Director Billy Haun said Friday that he expects the rescheduled 2020-21 sports seasons for the state's public schools to begin in December after Virginia Gov. Ralph Northam signed an amended executive order relating to recreational athletics.
The VHSL released an exhaustive list of requirements and recommendations Friday for each of its athletic and academic activities, designed to mitigate the spread of COVID-19.
One major restriction is still in place.
The number of people permitted at any high school sporting event cannot exceed 50 percent of a facility's capacity or 250 individuals, including the players, coaches and game personnel.
That applies to all sports, which means the likelihood of an average spectator attending a VHSL football game is virtually nil.
"For football, if it's 250 in February, it's going to be difficult to hardly have anybody there," said Lord Botetourt athletic director Chuck Pound, whose Cavaliers reached the 2019 Class 3 state final.
"If you've got 100 [students] in the band and 50 to 75 on each football team, you're already there."
Haun said Friday the VHSL will continue to lobby the governor's office to have the maximum limit for spectators at outdoor events raised.
"Before we ended the conversation yesterday, I did say, 'Are you open for us to come back and continually look at this and they said, 'Yes,' " the VHSL chief said. "Hopefully, every month I can give them a call and say, 'Any chance that we can adjust this number.
"It's something that means a lot to our schools, our community and to us. But right now this is where we are."
The VHSL cut short its 2019 state basketball tournament in the spring and canceled its entire spring sports season because of the coronavirus outbreak.
The VHSL Executive Committee voted this summer to postpone fall sports, condensing all three seasons into a calendar running from Dec. 21 to June 26. Practice for the first season begins Dec. 7.
Friday's VHSL release offered a glimpse into what those sports might look like under the new requirements for sanitization, social distancing and personal protective equipment.
At the top of the list, participants are not required to wear a mask while in action, but they must wear a mask at all other times during games.
Some sports will have a new look.
For example, the pregame coin toss at midfield for a football game now will include only each team's coach and one official.
The jump ball at the start of a basketball game will be eliminated, with the visiting team getting the first possession, followed by alternating possession each subsequent period. A coin toss will determine possession in the case of overtime.
Volleyball teams will not be allowed to switch ends of the floor between games. Coaches must come to a mutual agreement whether it is a disadvantage to coach from one end of the court while the team is playing on the other end.
Wrestling will be limited to dual and tri-matches with the possibility of quad-matches that must be approved by the VHSL.
Each wrestler can have only one coach seated in his corner. Each match will be shortened with a one-minute first period followed by two-minute second and third periods.
Pound said it is likely spectators will be predetermined for each basketball or volleyball game in order to stay within the 250 limit.
"Right off the top of my head, you're going to allow each participant two people and they're going to have to pre-sign up," he said.
Pound said Lord Botetourt is one of several area schools that plans to stream games live on the National Federation of State High School Associations online network.
"We've got a camera in the gym and a camera in the stadium," the Botetourt AD said. "It's not ideal, but if people can't come to the game they can stream them."
Other sports also will get some tweaks:
Baseball and softball: Pitchers will not be allowed to blow on their hands during play. The home plate umpire is charged with stopping the game to sanitize the ball and the pitcher's hands.
Competition cheer: Face masks are encouraged, but stunting while wearing a face covering should be allowed only with the unanimous consent of athletes, parents and school administrators.
Cross country: Staggered, wave or interval starts are advised. Widening any bottlenecks on the course to at least 6 feet is recommended.
Boys lacrosse: Periods will be shortened to 10 minutes. No faceoffs will take place. A coin toss will determine opening possession, followed by alternating possession. No body checks will be allowed.
Girls lacrosse: No draws will take place. The visitor will get the first possession, followed by alternating possession.
Soccer: The "wall" will no longer be allowed as a defense against free kicks because of social distancing. The clock will stop near the halfway point of each half for sanitization.
Swimming: Officials should limit the number of swimmers in each lane .
Tennis: Schools are advised to use two cans of different-numbered balls per match, with each player or doubles team handling only one set of balls.
Track and field: Discus and shot put throwers must retrieve their own implements. Schools are suggested to cover high jump and pole vault pits with a series of tarps that can quickly be cleaned and alternated.
While parts of what the VHSL released Friday are outright rule changes and other parts are merely recommendations, Pound isn't making a distinction.
"We're going to follow them," he said. "This is what they're saying we should do. If we don't, and something happens ... you'll probably be in some water."
The big question is will the VHSL be able to start its seasons on time, given the state's recent uptick in coronavirus cases.
Haun said the VHSL already has received calls from "a couple school divisions" inquiring about the possibility of opting out of "winter" sports altogether.
After poring through the VHSL's 39-page release Friday, Pound is wondering about the chances of a 2020-21 sports season taking place.
"I'm relieved to see the guidelines come out," he said. "But reading the headlines in the paper the last couple weeks I'm thinking, 'Is this even going to happen?' "
Be the first to know
Get local news delivered to your inbox!