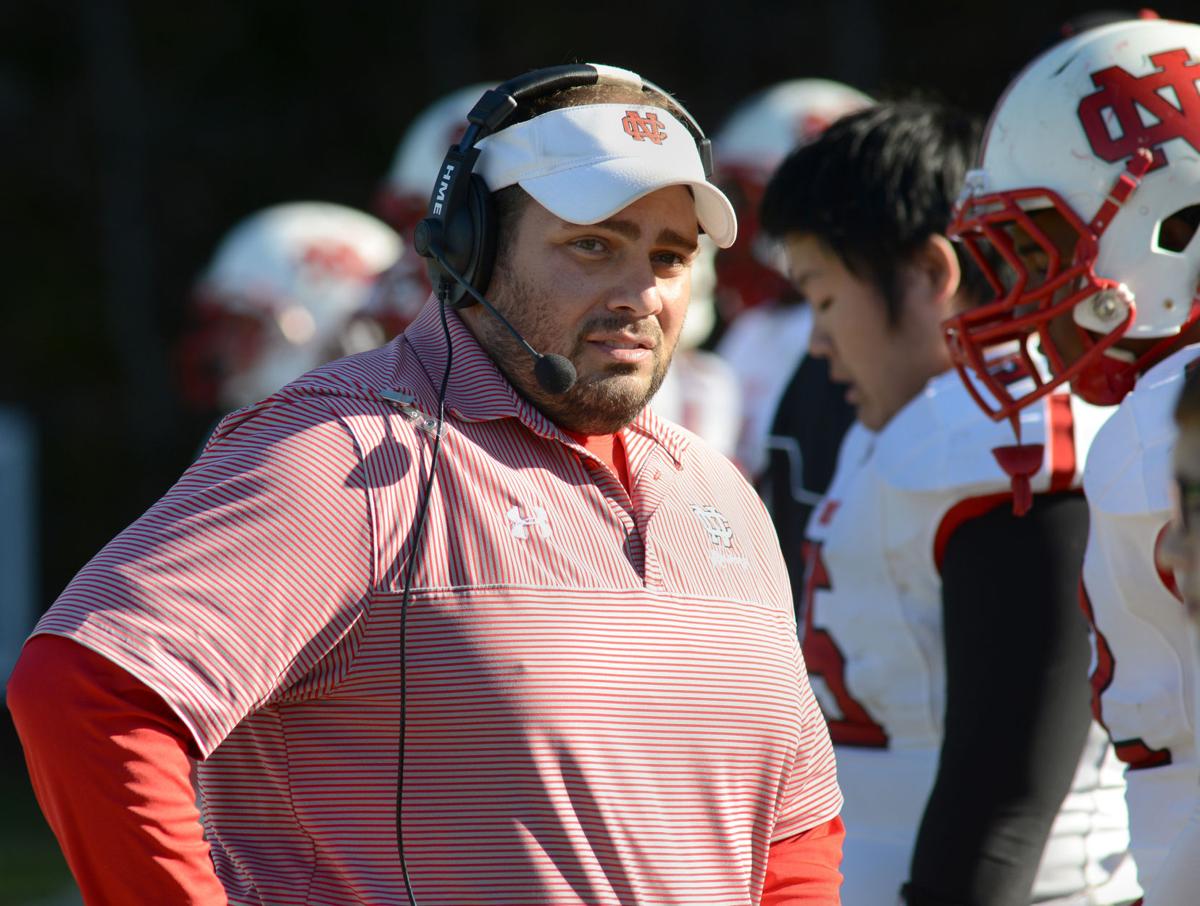 North Cross has won two football games in 2020 on the scoreboard.
The Raiders have lost two to COVID-19.
For the second time in three weeks, North Cross has postponed a game because one of its football players has tested positive for the coronavirus.
North Cross (2-0) was prepared to play VISAA Division I opponent Woodberry Forest at 1 p.m. Saturday at Willis Field for homecoming, but the game has been scrapped.
North Cross coach Stephen Alexander said Woodberry, an all-male boarding school in Madison County, would have been the Raiders' best opponent of 2020.
"It's kind of an emotional letdown," Alexander said. "We've been pretty revved up to play these guys."
Alexander said the player in question last attended North Cross football practice Wednesday. The team will not practice again until Tuesday.
Alexander said he hopes to reschedule the Woodberry Forest game.
"We don't have any open dates right now, but I think we're going to have some open up," he said.
North Cross postponed its Oct. 9 trip to play St. Michael the Archangel in Fredericksburg when the Roanoke County private school announced that a Raiders football player tested positive for the coronavirus.
The unidentified player was in quarantine for 14 days and has returned to the team, which was scheduled to have an open date this weekend after Fishburne Military School canceled the rest of its fall sports season for health reasons.
North Cross filled the void by scheduling Woodberry Forest.
The Raiders are scheduled to play Oct. 30 at Fork Union Military — a team the Raiders defeated 50-14 in their most recent game Oct. 2. Alexander said the school is working to reschedule the St. Michael's game.
"We're going week to week," he said. "Whether it's us or another school, there's a lot of moving parts to this."
North Cross is the only Timesland school playing football this fall after the VHSL and VISAA member Roanoke Catholic opted to move to a winter-spring season. Alexander said he is not surprised the schedule has been affected by COVID-19.
Be the first to know
Get local news delivered to your inbox!