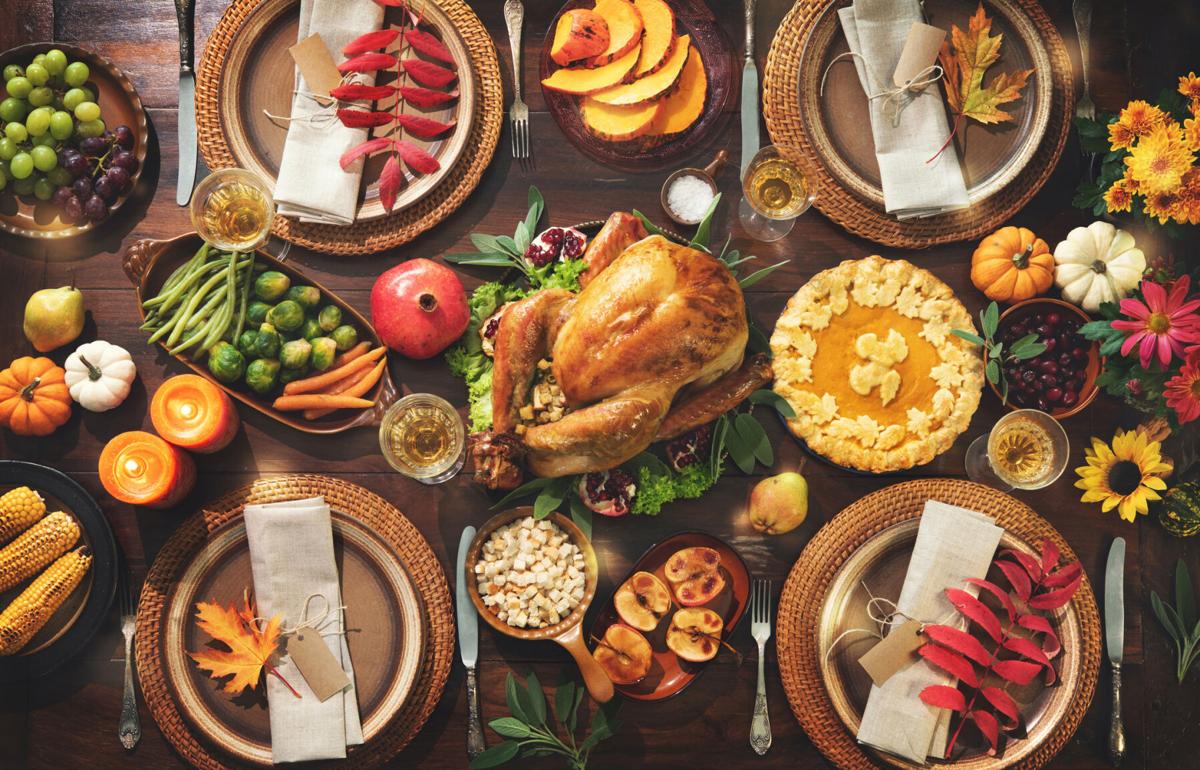 Last Thanksgiving Eve, the phone rang with terrific news: An MRI showed my hip was indeed fractured from being struck by an SUV the month before, but in a good place, and it was healing on its own. Thanks be.
This meant I could ditch the walker, reclaim the kitchen and take part in the prep rather than just barking orders.
Some might say, well, Luanne, duh, your hip was still broken and your brain still rattled, how could you possibly say that was a good Thanksgiving? To which I'd replied, I got to be there with a table groaning under the weight of food, with just one more chair squeezed around, with three of my four daughters and three-fifths of my grandchildren, to watch my teeniest daughter wolf down her annual turkey leg, to watch the dog show with a grandson who needed to pick out the breed of puppy Santa could bring, to argue whether my stuffing beats my husband's dressing, to top it off with the youngest daughter's pumpkin pudding pie that she's made since she was 5 and, mostly, to feel the love.
None of that will happen this Thanksgiving. (Well, maybe we will continue to argue over stuffing or dressing.) This year a surging pandemic has changed the way we celebrate the holiday but has not robbed us of the underlying theme.
The message of gratitude for what we do have and for those who enrich our lives comes through in the letters people sent in to say how they planned this year to observe Thanksgiving.
If you still need a little guidance for your own gathering, the Centers for Disease Control and Prevention offers food or thought on its website (cdc.gov/coronavirus/2019-ncov/daily-life-coping/holidays.html).
And remember, the best way to thank someone these days is to not just wish them well, but to do all you can to keep them well.
Though your guest list may be lean, may your blessings be plenty.
With gratitude to all who shared their plans with us,
Luanne Rife, staff writer, The Roanoke Times
I plan to spend this Thanksgiving in the ICU at Carilion Roanoke Memorial Hospital. While I know that's the last place patients and their families want to be — especially during a time of celebration — it's a privilege to be a part of their experience.
Normally, my daughter and I host what we like to call a big "Misfits Thanksgiving," opening our home to her friends and any of my work friends who might be new to the area. My sister, who works in Roanoke Memorial's emergency department, also usually rounds out the crew. What better way to give thanks than sharing each other's company. The way I see it, the same holds true for the patients and care teams on Thanksgiving Day. It's bittersweet, but still an opportunity to reflect and support one another.
Life on the unit looks very different than it did eight months ago. Our team works hard round the clock, and I'd like to make the humble ask that the community thinks about medical providers when making holiday plans. This year, my daughter, sister and I will still celebrate at different times, but just the three of us. Please do your part to wear a mask and practice social distancing this holiday season.
— Shelby Starr, registered ICU nurse, Carilion Roanoke Memorial Hospital
We began planning Thanksgiving as normal at our house. We started working logistics; who would be spending the weekend with us, which side dishes to prepare, working out food allergies, and setting up entertainment spaces.
In the back of my mind, however, lurked the risk of COVID-19. Sure, we all try to follow the guidelines but can we be sure someone isn't asymptomatic? My wife is pregnant and I have to think of her. Yet, our family has been quarantined all year. They miss us terribly. Sigh. We made the call. Thanksgiving would be virtual this year.
In the end, we had some frustrated yet understanding guests, as though they knew this was coming. Perhaps everyone was quietly hoping no one would bring up the virus so we could hang on to some resemblance of normalcy. And so, my wife and I are making a Thanksgiving dinner for ourselves while video calling our loved ones who will be doing the same. We are thankful we can at least have that.
— Michael Monroe, born and raised in Roanoke, now of Leesburg
This has been a strange and challenging year for all of us working at Bradley Free Clinic. And with the upcoming family oriented holidays, many of us have had to rethink how we celebrate these special days with our family and friends.
Donna Otey, one of the cheerful voices who answers the phone each time you call the clinic, is still going to cook all her family's special dishes. But instead of inviting all her elderly neighbors to her table, she is preparing each a holiday plate and will deliver in a limited contact manner.
Dr. Thomas Kerkering, Bradley's co-medical director, who has spent the last eight months helping Bradley navigate the world of COVID, is going to spend his Thanksgiving holiday camping. Enjoying the out of doors will provide some rest and relaxation, plus assuring everyone involved is able to social distance.
And then there are a few Bradley staff who understand that it is not the time to participate in large family gatherings. Though they cannot be with extended family due to COVID concerns, they are going to connect with them via Zoom. Each enjoying a glass of wine and acknowledging all the things that we each have to be thankful for during this most challenging year.
— Joanne Paris Jones, director of development and fundraising, Bradley Free Clinic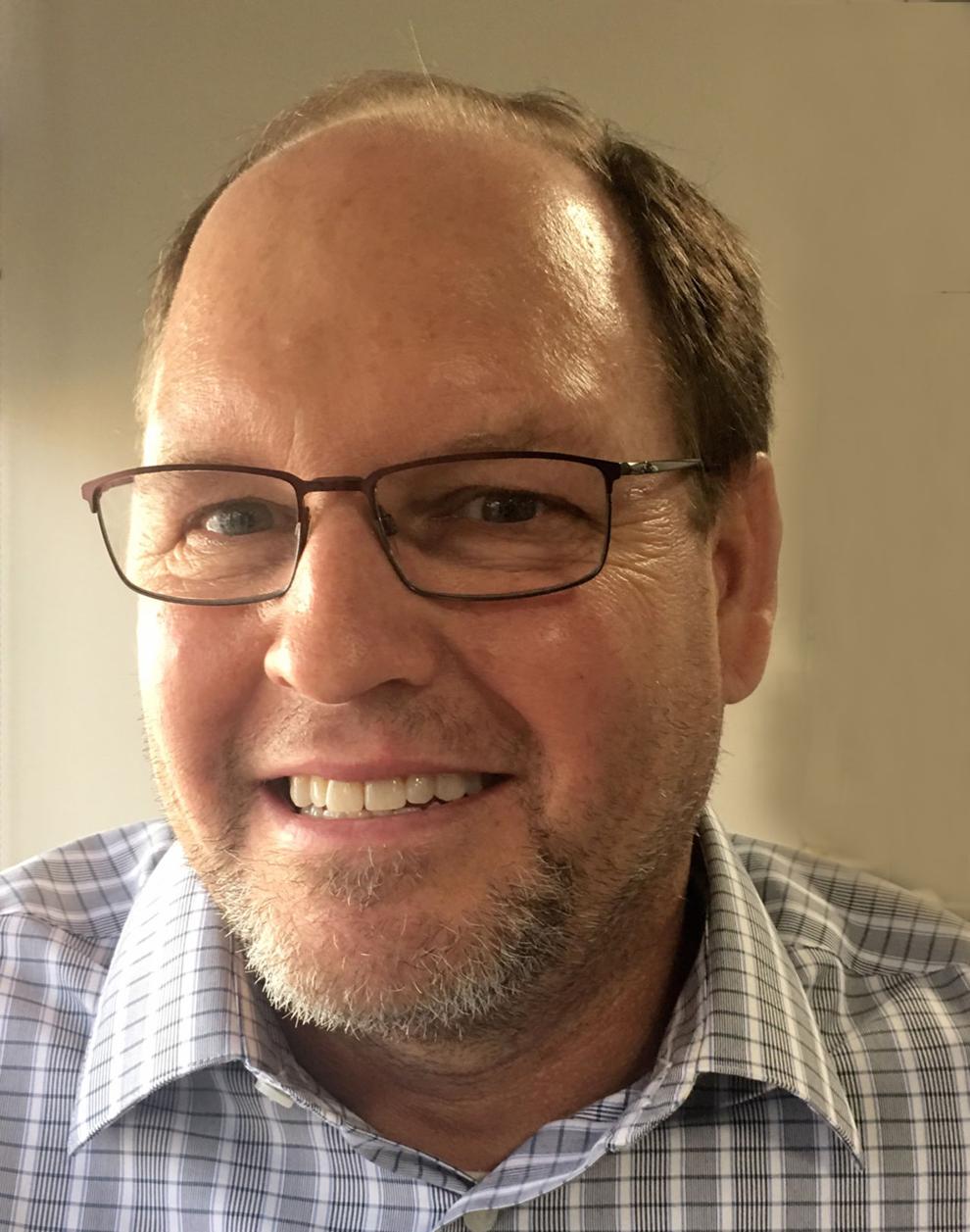 Some members of my extended family want tradition respected this Thanksgiving, meaning one mass dining event about 3 p.m., at a centrally located house, involving three families with side-by-side seating. Unless the recent balmy weather returns, three generations would eat, talk and watch TV inside a residence without masks under this vision of the upcoming holiday.
My daughter, a graduate student in a scientific field and strict practitioner of COVID safety who will be coming from a major metro area, winces at the thought of this. She, her sister and one cousin will all be coming from college settings, while the celebrants will also include three elders who are 86. She whispered in my ear a counterproposal.
Celebration is theoretically possible on any of four days that make up the long holiday weekend: Thursday, Friday, Saturday or Sunday. A few days out, she suggested, we could schedule a group event on the one day likeliest to have the best weather at the centrally located house, but limit activities to snacks and drinks outside with masking or social distancing more or less required.
Each individual family would eat Thanksgiving dinner alone at home, at a date and time of their choosing. With this alternative, the members of my extended family could connect, but be less likely to infect.
— Jeff Sturgeon, staff writer, The Roanoke Times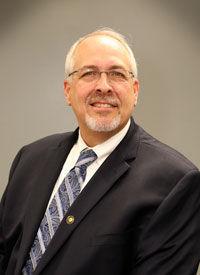 Thanking God for living in the greatest country on Earth, our health, and God's many blessings, shared with my entire family in attendance!!
— Tim Greenway, member, Roanoke County School Board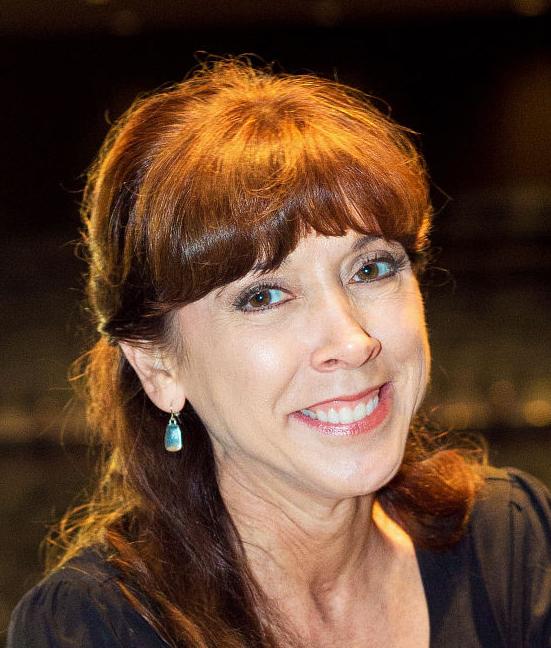 Every Thanksgiving tradition I love will have to wait another year with the exception of putting up the Christmas tree and commencing to decorate my house for the holidays. I won't be traveling to North Carolina to share a meal with family because my mother's health is poor and I don't want to risk it.
My terrific neighbors usually invite me over for my second feast of the day, but again, I don't want to expose or be exposed to anyone who might have so much as a sniffle. This Thanksgiving might be lonelier and quieter for me, as it will be for so many others, but I have lots of pets to keep me company and oodles of projects to occupy my time. I'm a vegetarian so I won't miss any turkey, but I plan to make a bucketful of mashed potatoes to nibble on for a few days.
Even if I can't see or hug family and friends, I will likely send a lot of texts of gratitude throughout the day, binge watch something on television, enjoy time with my critters, and be thankful for my health!
— Robyn Schon, general manager, Berglund Center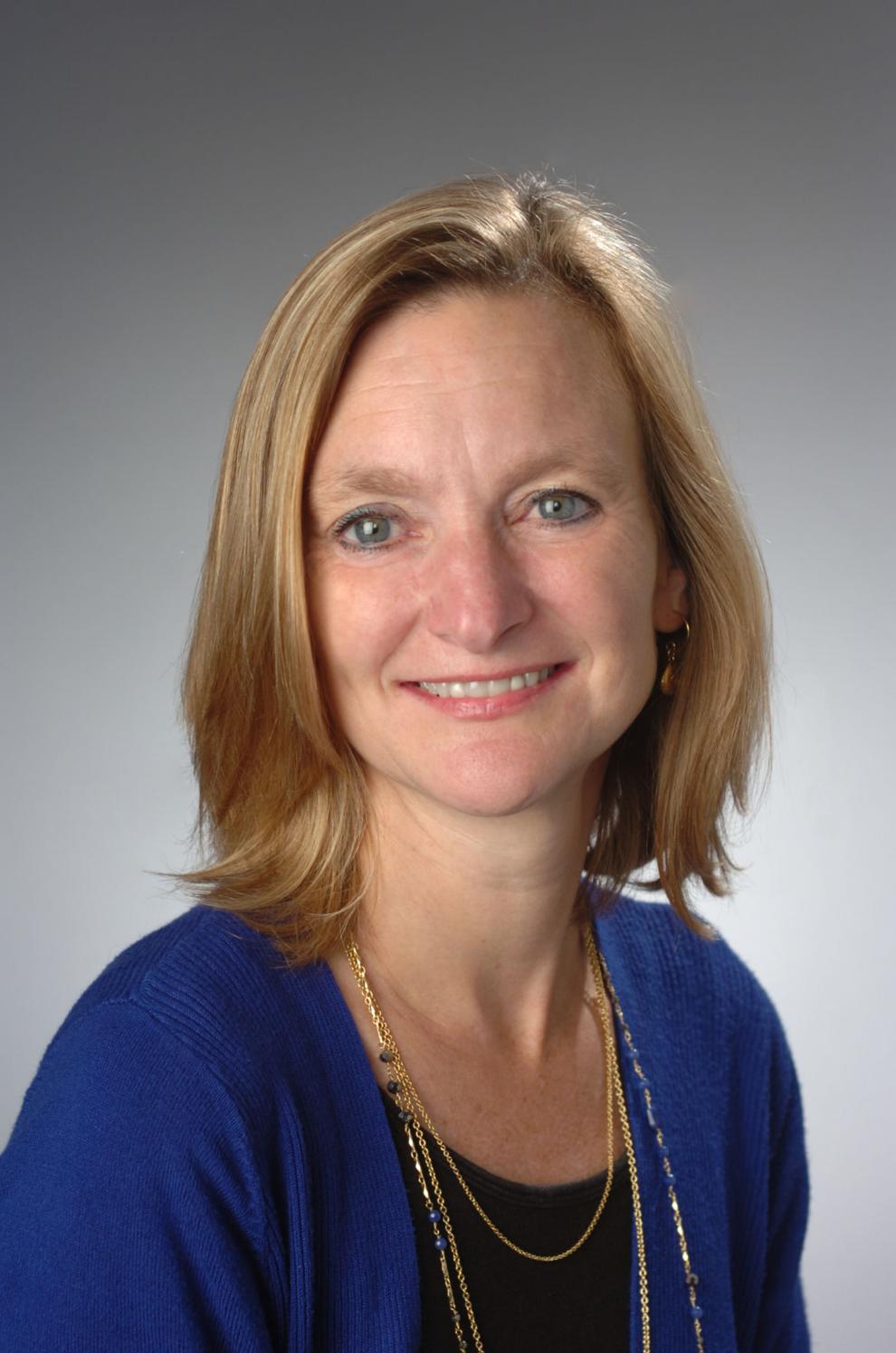 For decades, for our family, Thanksgiving in Southwest Virginia has been all about large gatherings with my husband's family — his parents, sister, brothers, nieces, nephews, aunt, uncle, cousins, close family friends and assorted family dogs. Spontaneous raucous football games in Aunt Susan's yard on Smith Mountain Lake and after-dinner rounds of charades marked the start of the holiday season.
This year, Thanksgiving will be different. Rather than dinner with 20-plus people, there will be just four of us: my husband, my mother (who lives with us), Aunt Susan and me. Hundreds of miles away, our three adult children will be having their first Thanksgiving without us. I will talk them through roasting their first turkey. I will let them in on my secret ingredient for the best gravy, and we will share a toast over Zoom. We may even play charades.
This year, we will honor the sacrifices we have made and will continue to make to protect each other, knowing that this hardship will pass. We will honor families who are grieving.
Yet, while this Thanksgiving will be different in many ways, the fundamentals will not: We will give thanks for all that we have, including, above all else, love.
— Dr. Cynthia Morrow, director, Roanoke City and Alleghany Health Districts
Roanoke County Fire and Rescue is very grateful for Julie Summerville and the folks at Fellowship Community Church for continuing their Thanksgiving tradition, called Operation Turkey Drop. This is a project where the church delivers meals to first responders, who have to work or volunteer, across the valley on Thanksgiving Day. They have done this for the past 15 years!
They have been so awesome to work with this year, by taking the time to contact all of us and to see what would work for us to be able to continue this project in the safest way possible during a pandemic. While the church will not be making the meal this year, they are having it catered to ensure best food safety practices and they have worked out safe dropoff procedures for our folks at the stations.
Our crews will still be working and volunteering on Thanksgiving to make sure that all emergency calls are covered. In the past, families were allowed to come to the station and eat that meal provided by FCC with their loved one who was working. This year, families from the outside will not be allowed into the stations to eat with their loved one. However, crews will still eat the traditional Thanksgiving meal provided by Operation Turkey Drop as a "family" in the station while practicing social distance measures. So, there are a few changes to keep people safe, but in large part this will still be like other Thanksgivings because of Fellowship Community Church!
— Brian Clingenpeel, community outreach coordinator, Roanoke County Fire and Rescue
Most holidays look different for first responders; this year it will have an extra twist. As always, on-duty personnel will spend Thanksgiving serving the community members of the City of Roanoke. Within Roanoke Fire-EMS, the typical holiday celebration is filled with a pot-luck style meal surrounded by friends and family of on-duty personnel.
This year will be a change of pace from our normal family get-together. Though we won't be able to have visitors to our stations, due to current COVID-19 restrictions, we still have the opportunity to celebrate this holiday with our work family, the men and women that work alongside us.
Community members far and wide help us celebrate the holiday with tasty treats each year. This year the Fire-EMS department will not be accepting homemade food donations, instead the food must be catered by a restaurant kitchen or store bought and coordinated through the Fire-EMS administration office (540-853-2327).
During our feast, personnel will also be changing their annual seating arrangements to allow for social distancing. Although we will be (6 feet) apart, we will still be celebrating this Thanksgiving season together as a family!
— Kristen Perdue, community risk reduction specialist, Roanoke Fire-EMS
We will celebrate with our son and family on their outside deck. There will be 14 of us. There will be two tall propane heaters.
Daughter and family will also be there. They are from Blacksburg. Please no snow, no freezing weather.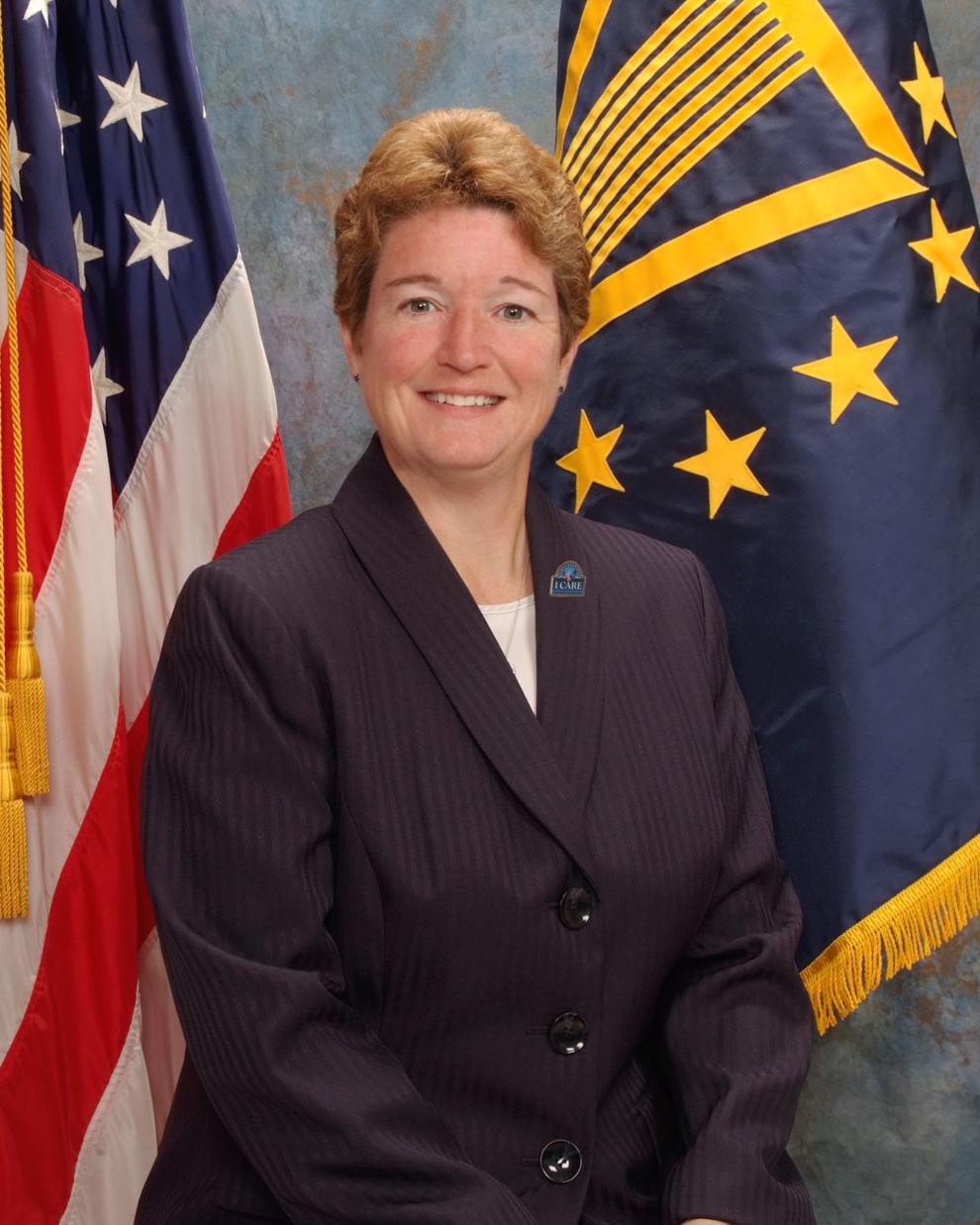 This Thanksgiving, instead of traveling north to be with family, or prepping my house for visitors, I'll be spending the holidays locally and without the typical hubbub of crowded houses and big dinners.
It will be different, but I won't be any less thankful. In fact, I'm thankful that if a pandemic had to happen, it's happened at a time when we don't need to be entirely isolated from our friends, families and loved ones. We can use internet video chat apps to share the day, share the thanks, share the season with those we care most about.
This year, it's about staying home and keeping it small. I look forward to a large Thanksgiving with family and friends in the future, but not in 2020. I want everyone to be here for 2021, so we've got to make the small sacrifices now — and that includes wearing a mask in public, physical distancing, and maybe even having an extra dollop of whipped cream on your slice of pumpkin pie as your Thanksgiving meal crowd is smaller.
— Rebecca Stackhouse, executive director, Salem VA Health Care System
My family and I have been back and forth on our plans for the holidays, and — as heartbreaking as it is — we're thinking it's best to avoid getting together like normal this year. We've entertained the possibility of having everyone tested ahead of time, but the logistics are tough with a big family. And even with tests, there are some risks and necessary isolation times afterward while waiting for results.
Fortunately, most of my relatives recognize the seriousness of the pandemic (thanks in large part to my parents, who are both nurses), and we're taking all the necessary precautions, especially with regard to grandparents.
While it pales in comparison to a hug from Meemaw or Pawpaw, we'll probably just be doing some FaceTime calls, and if the weather's warm enough, maybe some small outdoor gatherings of immediate family with distancing and our finest festive face-coverings.
(To make things slightly more depressing, I'm having my tonsils removed the day before Thanksgiving. It was one of the only available dates, and since we're staying isolated it might as well be then. Most Thanksgiving grub is mushy, anyway. And if any of your readers feel like dropping a pint of ice cream off on my porch, I'm a big fan of mint chocolate chip. Y'know, if you end up publishing this part.)
— Matt Wirt, marketing director, Jefferson Center

Instead of taking a hike, we'll likely take an earlier walk in order to start preparing the meal in time to commence during daylight, instead of evening, because we'll need to be outside. There's a good wood pile stacked and ready to use for an outdoor fire, plus a nice tall patio heater I was lucky enough to purchase; I tend to plan ahead.
Even though our numbers are small, the need for adequate social distancing and proper food handling is shared by all involved, so only one person is allowed in the kitchen at once (this is a huge change). The food choices will be limited to the top two priority items from each family member and then we'll concoct a menu for meat eaters and vegetarians alike. All food will be served plate by plate to each guest, '50s style, with no condiments on the table but plenty of ambiance outdoors under the canopy of a 100-year-old walnut tree.
— Dr. Molly O'Dell, Roanoke City and Alleghany Health Districts
I vacillate between should I host our annual Thanksgiving Feast this year, or should I not? As Grandmother of the Stoutamire Clan, I have happily invited everyone to our Nov. 26 dinner, for years at our home in Salem and now at my condo in Roanoke.
There was one exception — the year my mother died, and I did not have the heart to cook knowing she wouldn't be with us. It was her favorite family gathering. We took the family to K&W. I cook the basics (turkey, dressing, gravy, etc.) and assign side dishes to others. We gather in a circle before being seated and the guys choose a prayer from my "Prayer Box" to read. I end the prayers with a grateful heart and one year, I said, "In Jesus' strong name we pray. Goodbye!" Oops.
After we stuff ourselves, we draw a Christmas name from a basket. Those drawing hope they will not get an out-of-town name. We end the day by napping on the sofas, chairs or floor. Guests leave with leftovers and dreams of the Christmas Brunch at Grandma Celi's place Dec. 25.
— Celi Stoutamire, Roanoke
I am stationed in Okinawa, Japan, as a civil servant. I am proud to support the Air Force mission here in the Pacific as a civilian, but I am missing my family. I grew up in Roanoke, Virginia. I hope to travel back to the United States to celebrate next year's holidays. My partner is Japanese, and she is with me here in Okinawa, so I am thankful for that. Thanks also to social networking I am able to stay in touch with family in the States. I was able to travel last year during the Christmas season to the Star City. My parents are both retired and living in Roanoke City. I am thankful for everyone who has to spend time away from their families during the times.
Every year for Thanksgiving, I look forward to gathering with family and friends. While things will be a little quieter this year, I am still looking forward to spending time with my husband, son, 24, and daughter, 21.
Our day usually starts with the Drumstick Dash. It's always great to see our community come together to help those less fortunate than us. This year, due to the pandemic and the local COVID-19 surge, we're breaking from the tradition. I am hopeful the weather is such that my family can enjoy quality time outdoors on the greenway and walking around our neighborhood instead.
This year will be a quiet Thanksgiving with the focus on giving thanks for our many blessings, including dear friends. Our thoughts will also be with our families in Pennsylvania and Idaho. As always, we will have our traditional turkey, mashed potatoes, corn casserole, green beans and pumpkin pie.
— Dr. Patrice Weiss, chief medical officer, Carilion Clinic
I'll be honest with you, it's kind of stressful, and I feel like it's going to be a little bit exhausting. I live alone, but I have immediate family in the area. We have a huge family, so it's a tradition — we all get together. Everyone cooks something and we just have a big feast. But clearly this year is a bit different.
I've even been contacting my mom and kind of preparing them and letting them know, I may not make it to Thanksgiving dinner this year, which is definitely new to all of us. It's just a scary time right now, and I don't want to risk it. I've been toying around with the idea that I may not make it to Thanksgiving dinner. It's just the unknown, really. You're kind of like playing by ear and seeing what happens kind of a deal.
By working with the public so much, I'm trying to keep my family safe, as well. So it's just kind of one of those things, like, what do you do?
— Toya Jones, owner, Morning Brew Coffee Co., Roanoke
For the first time in my entire 39 years of existence, we won't be having Thanksgiving dinner at my grandfather's. I have not seen my grandfather since February. He's older. He has COPD, and there's just no reason for any of us to put him in harm's way. So we're doing a couple of smaller get-togethers with family, but there is just no possible way to rationalize putting the whole group together and putting everyone in harm's way.
We plan on having a little group, family phone call, and everybody's going to talk a little bit, but it's not the same, just more for the sense of tradition.
Everybody's putting together last-minute plans, and they're constantly changing, both with personal and work life. Every week there's a new challenge as we all work through this. I guess that's one of the big things, is us all having to be willing to change very quickly, not just our long-term plans, but our short-term plans.