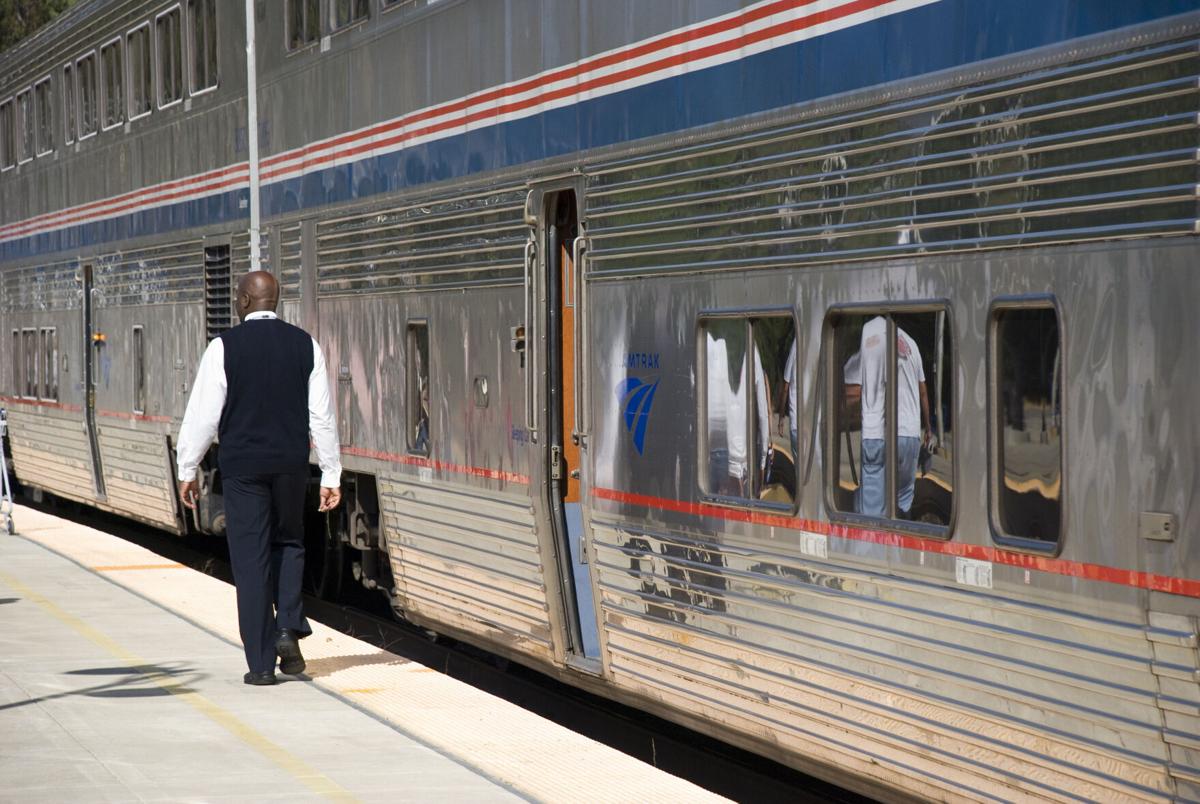 You've probably read and heard enough about airline meltdowns, cancellations, crowded airports, and four-hour security lines to consider Amtrak for your holiday trip. But is Amtrak even feasible? The answer depends mainly on where you live and where you want to go, along with some cost considerations.
Amtrak is supposed to be a "national" rail system, but that's a stretch. Although it passes through a lot of population centers, it doesn't really connect many. If you live in Chicago and want to visit Minneapolis or Detroit, sure, Amtrak can do it easily. But if you live in Milwaukee and want to visit Charlotte, you'd have to take three trains — Milwaukee to Chicago, Chicago to New York or Washington, and New York or Washington to Charlotte, requiring an overnight train trip and maybe a hotel night. Clearly, Amtrak does not effectively serve your needs. And that pattern is repeated all over the country — busy routes where you need two or three Amtrak connections and multiple overnights, compared to one quick nonstop flight. But Amtrak works quite well within a few areas with frequent short-haul service.
Unlike airlines, Amtrak regularly offers mostly modest discounts to lots of travelers: typically 10 percent off coach fares for seniors age 65 or over, disabled travelers and their companions, active-duty military and dependents, veterans, and members of the National Association of Railroad Passengers. Most discounts are limited to coach travel; most require at least three- to 14-day advance purchase. Through this year, Amtrak offered only one sale on sleeper accommodations.
Like airlines, Amtrak also offers flash sales and other targeted promotions, with discounts up to 50 percent. Current examples that run through the holidays include companion deals on the San Joaquins, a BoGo offer for some Northeast Corridor travel, and generally low promotional fares on the Lakeshore Limited between Chicago and Boston/New York, and in the South. The best promotional fares almost always entail limited availability or blackouts on busy days — often including popular holidays.
Most Amtrak premier long-haul trains involve either one overnight — the Northeast to the South and Chicago — or two overnights between Chicago and the West Coast. Coach fares can be quite attractive, but I consider two successive nights sitting up in a seat — even one that's way roomier than an airline seat — to be cruel and unusual punishment. The alternative is a private room with berths for sleeping, which can be a great experience. But the cost is steep. For example, a one-way coach seat from Chicago to Los Angeles posted for December 20 to 22 is currently $146, but a roomette sells for $1,185 for a single traveler or $706 per person for a couple, including all dining car meals. By comparison, a one-way base coach airfare starts at less than $100, and with the near-necessary fees, you'd probably pay at least $150. A business/first class seat starts at around $500.
Clearly, on such a trip, it's hard to make a case for Amtrak on economic grounds. A two-overnight Amtrak trip in a private room might provide a pleasant "land cruise" through some spectacular scenery, but if you just want to get from Chicago to Los Angeles, it's hard to figure Amtrak a better deal than a five-hour flight in either coach or premium class.
On the other hand, Amtrak can be a good choice within the busy Boston-Richmond Northeast Corridor, the several 200- to 400-mile routes radiating from Chicago, and the frequent regional services in New York State, Southern California, Northern California, and the Oregon-Washington corridor. When you consider schlepping to/from airports, long airport lines at several stages of your flight, and packed planes, you can easily opt for Amtrak. I know I do.
If a train trip works for you, Amtrak is operating mainly back to normal pre-pandemic schedules. Only the trans-border trips remain suspended, and even those might resume in time for the holidays. Like airlines, Amtrak sets fares by a "capacity controlled" formula. That means ticket prices rise as trains fill. My take is that you're better off buying sooner rather than later.