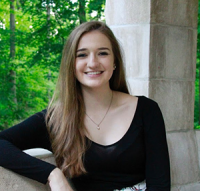 Alison Graham
Bio

Alison Graham covers Roanoke County and Salem news. She's originally from Indianapolis and a graduate of Indiana University.
A federal grant will help Roanoke County hire and train more firefighters in 2021.
Virginia has made some major changes to its election procedures. Early, in-person voting for the November election opens Friday and absentee ballots will be mailed out to voters who have requested them.
While still on probation for stealing from a former Roanoke company, Melissa Rowe Dillon embezzled from two Roanoke County businesses that jointly paid her to be their office manager.
Construction is set to begin near the intersection of Broad and Main Streets as part of Salem's latest streetscape improvement project.
The onset of the COVID-19 has accelerated the end of a private-sector economic revitalization project in the small city of Buena Vista.
Roanoke County will spend about $1.3 million on broadband projects to connect nearly 300 underserved homes.
The South County Library, the largest and most used location, will reopen first on Sept. 28. 
The Roanoke County Department of Social Services has paid more than $135,000 in unpaid and overdue bills for those experiencing job losses dur…
A pedestrian was killed in a hit-and-run incident early Monday on Hershberger Road.
A man was pronounced dead on scene in the 700 block of Campbell Ave SW. The woman was transported to the hospital for her injuries. 
View all