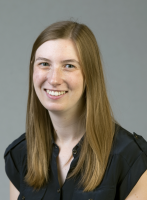 Casey Fabris
Bio

Casey Fabris covers business for The Roanoke Times, where she has been a reporter since 2015. Previously, Casey covered Franklin County. She can be reached at (540) 981-3234 or casey.fabris@roanoke.com.
On the Rise in Grandin Village now sells gifts and art in addition to its baked goods.
A mercantile offering baked goods, Amish furniture and crafts has opened in Vinton.
Christmas Decor, which decorates homes and businesses for the holidays, normally runs three crews. But the manager expects he'll have to add a fourth mid-season to deal with this year's high demans.
Restaurants and breweries are looking to extend the life of their outdoor areas, winterizing them with tents, heaters and fireplaces. The goal is twofold: to cater to customers not yet comfortable dining inside and to add capacity, since dining rooms are still seating fewer patrons.
Farmburguesa is planning an expansion of its Vinton restaurant, adding seating and more space for food preparation and storage.
Downshift Bikes & Brews, a bike shop and cafe in downtown Roanoke, is changing its business model.
Event venues around the region must comply with a new statewide restriction that reduces the size limit of public and private gatherings from 250 to 25.
Southwest Virginia's outdoor assets are helping the local tourism industry rebound.
View all