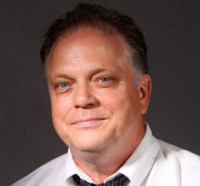 Doug Doughty
Bio

Doug Doughty is in his 44th year at the Roanoke Times, having produced an estimated 10,000 by-lines, a majority of them on University of Virginia athletics.
Virginia football coach Bronco Mendenhall was on a conference call with UVa beat reporters Monday when he was notified of a Big Ten decision n…
Virginia had barely taken a commitment from one member of the 2019 James Madison team before the Cavaliers added a second Sunday night.
Sheer numbers speak to the role that awaits Terrell Jana as Virginia's football team looks to replace two premium wide receivers.
In its first 117 seasons of college football, Virginia has never opened the year with consecutive games against VMI and Virginia Tech, home or on the road.
The revised ACC football schedule announced Thursday morning has Virginia opening the season against VMI for the first time in 47 years.
When North Carolina men's basketball coach Roy Williams turned 70 last week, he became the newest member of the ACC's 70-and-over club.
Almost 20 years after his last appearance in a Virginia football uniform, Tyree Foreman has returned to the Cavalier conversation.
Virginia has been the beneficiary of a decision by the Colonial Athletic Association to suspend football this fall as a result of the coronarvirus.
Matt Chandler defeated Brandon LaCroix, who was trying to add a second trophy to the one he won in 2009. Jack Allara, who had won the senior title twice, took the Super Senior division.
If there have been times when Jay Huff has kept Virginia men's basketball fans on the edge of their seats, none would have topped Huff's move …
View all