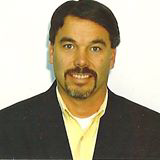 Laurence Hammack
Bio

Laurence Hammack covers environmental issues, including the Mountain Valley Pipeline, and business and enterprise stories. He has been a reporter for The Roanoke Times for more than three decades.
After hearing four days of testimony, the jury settled on the figure as "just compensation" for an 8.6-acre easement the company took in 2018, using its power of eminent domain to force a sale when the owners resisted.
Jeremy Daniel Groseclose was allowed to remain free on bond.
For the first time since a natural gas pipeline used its power of eminent domain to take private property three years ago, a jury is being ask…
An Asian professor claims he was denied tenure based solely on his appearance.
A day violating a court order by blocking work on the Mountain Valley Pipeline from atop a tree will equate to a day in jail, a judge ruled Wednesday.
Federal prosecutors in Roanoke were asked two years ago to look into possible violations of the Clean Water Act.
Gregory Thomas Holland admitted to taking checks sent to the utility as part of bankruptcy proceedings.
The project is now scheduled for completion in summer 2022, at a cost of $6.2 billion.
By the assessment of Appalachian Power Co., its monthly bill for an average residential customer was one penny less at the end of 2019 than it…
Police were called about 10:30 a.m. to Brickyard Road in the Maybrook area of Giles County, where they saw a crowd of people blocking the road. They also found a man lying beneath a tractor-trailer, attached to its underside with what's called a sleeping dragon.
View all