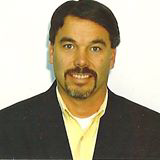 Laurence Hammack
Bio

Laurence Hammack covers environmental issues, including the Mountain Valley Pipeline, and business and enterprise stories. He has been a reporter for The Roanoke Times for more than three decades.
The following article is about sex-crazed gypsy moths.
Average residential customers will see their March bills go up by $15 to $25.
The controversial pipeline has yet to obtain permits to cross many streams and wetlands, which some say will delay the project yet again.
The Sierra Club and other environmental groups had sought a stay of federal approvals, arguing that there is no public need for the pipeline.
One option is to use a crane to remove the protesters, but no direct action had been taken by Friday.
The noted Roanoke environmental advocate donated his professional papers to an archive of special collections that is, appropriately enough, environmentally protected.
The Virginia Outdoors Foundation awarded nearly $2 million in grants to 33 recipients.
A fire broke out shortly before sunrise Monday at a home on Fairfax Avenue in northwest Roanoke.
One of the owners of the Bath County Pumped Storage Station says it could help Appalachian meet its renewable energy goals.
View all