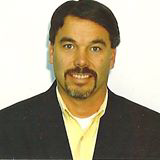 Laurence Hammack
Bio

Laurence Hammack covers environmental issues, including the Mountain Valley Pipeline, and business and enterprise stories. He has been a reporter for The Roanoke Times for more than three decades.
Jeffrey Leedy was sentenced for tampering with doses of fentanyl, removing the drug and replacing it with a saline solution in a way that prosecutors said likely deprived legitimate patients of pain relief.
The utility company is seeking to recoup costs associated with increased prices for coal, with which it generates 60% of its electricity, and natural gas.
A nonprofit that provides legal services in Southwest Virginia will receive more than $500,000 in federal funding.
Jeremy Daniel Groseclose needs more time to consider the proposed deal, his lawyer said Thursday.
Leandro "Leo" Sanchez will be sentenced later on a charge of conspiracy to commit bank fraud.
Three Roanoke firefighters are claiming that they and other coworkers were denied overtime pay by the city.
Mountain Valley Pipeline has filed a subpoena with Facebook, asking it for the identities of the people who set up the Appalachians Against Pipelines page.
Falu Patel filed a request for a preliminary injunction that would stop enforcement of a statewide ban that took effect July 1.
Most of the suspects were charged with failing to provide their current address for listing in an online registry.
The family of David Wayne Mays alleged that he did not receive a medical evaluation before he was placed in the Botetourt-Craig Regional Jail.
View all