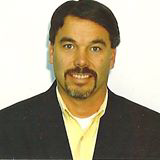 Laurence Hammack
Bio

Laurence Hammack covers environmental issues, including the Mountain Valley Pipeline, and business and enterprise stories. He has been a reporter for The Roanoke Times for more than three decades.
In a step forward for a proposed wind farm in Botetourt County, the FAA has determined that turbines reaching as far as 680 feet into the sky from the top of a mountain would "not constitute a hazard to air navigation."
The latest problems with muddy runoff streaming from construction sites along the Mountain Valley Pipeline's route through Southwest Virginia have been resolved, with the company paying $58,000 in fines.
Two years after a permit for the Mountain Valley Pipeline to pass through the Jefferson National Forest was struck down, a new plan will soon be unveiled. The U.S. Forest Service plans to release a draft report on the pipeline's environmental impacts forest by September.
About $300,000 should go to businesses in the New River Valley that are struggling with COVID-19, a panel recommended.
The joint venture of five energy companies building the pipeline still lacks three sets of key permits that must be re-granted if the project is to be finished by early next year.
Mountain Valley Pipeline has agreed to pay $8,000 of the $86,000 demanded by Virginia regulators for the latest environmental violations caused by building the natural gas pipeline.
Plans are moving forward to run the Appalachian Trail across a pedestrian bridge, giving hikers a safer route as they begin the popular trek t…
The victims were wounded in two separate incidents that don't appear to be related, police said.
Three men are in custody as Franklin County authorities continue to investigate a case that started before dawn Tuesday, when they were called…
View all