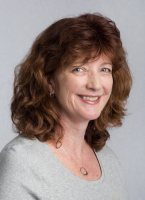 Luanne Rife
Bio

Luanne Rife writes about the businesses, policies, discoveries and inventions that affect the health of people living in southwestern Virginia.
Based on per capita rates, the small southwestern city of Galax has more cases and deaths from COVID-19 than any other Virginia locality. 
The health department will not notify students and teachers of COVID cases in their classrooms unless the person with the infection was nearer than 6 feet to someone for more than 15 minutes.
Roanoke officials met with community leaders Wednesday to search for ways to share information on the coronavirus that is disproportionately affecting Latinos.
Dr. Molly O'Dell, who is leading the pandemic response for the Roanoke Health District, on Wednesday spoke to a gathering at Huff Lane Park of…
State police said two people died in a multi-vehicle wreck Wednesday on Interstate 81.
Virginia lawmakers charged with reforming the mental health system learned Wednesday that $135 million worth of new programs have been placed on hold, a result of the pandemic.
Virginia's new COVIDWISE app uses Bluetooth to determine whether the user has been near a person with the novel coronavirus.
A 33-year-old man has died from the cornonavirus, becoming the youngest local fatality. He was one of four residents of the Roanoke and Alleghany Health Districts to die within the past week.
The Virginia Department of Health reported no new deaths from COVID-19, the first time since March. 
A Mississippi man visiting Smith Mountain Lake died after wakeboarding Saturday afternoon. The investigation is ongoing and awaiting a report from the medical examiner.
View all