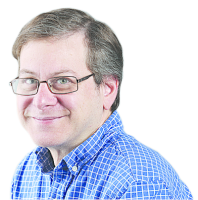 Mark Berman
Bio

Mark Berman covers Virginia Tech men's basketball and many other teams at the university. He also helps cover other colleges, including Radford, VMI, Roanoke, Washington and Lee and Ferrum.
VMI will have less contact in preseason practice.
Plus another VSGA tournament, Ferrum and Radford news, and more.
The former William Fleming and NBA guard has brought his camp back to Roanoke.
Derrick Lancaster has been racing cars since he was 14. Despite a serious crash in the spring at Talladega Superspeedway, he wants to race again.
"It's not pressure. I think it's awesome," Scott Wachenheim said.
"We reload every year," quarterback D.J. Uiagalelei said.
Jim Phillips discussed TV, the NCAA, vaccinations and more at his press conference.
Lopez Miro will be an assistant coach for Singapore, but he will also get to coach his Tech and club swimmers.
Diles will take the reins at Lake Superior State in his home state of Michigan.
The former VMI basketball standout hopes to play in his second Olympics for Nigeria.
View all