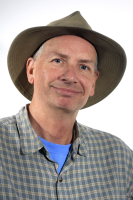 Matt Gentry
Bio

Matt Gentry is a Blacksburg native and Roanoke Times, New River Bureau Photographer based in Christiansburg.
Notre Dame wide receiver Kevin Austin Jr. (4) catches a pass in front of Virginia Tech defensive back Jermaine Waller (2) during the first hal…
Virginia Tech played sluggishly, but defeated Richmond 21-10.
The BANDALOOP aerial dance troupe rehearse ahead of Sept. 17-18 performances at the Moss Arts Center at Virginia Tech.
Gov. Ralph Northam and other state and local officials gathered Wednesday in Christiansburg to announce the return of passenger rail service t…
The Virginia Tech women's basketball team dropped a close 68-63 game to UNC on Sunday.
The New River Valley was still covered in ice early Friday before the sun started to melt it.
View all