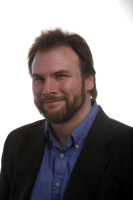 Mike Allen
Bio

Mike Allen covers government happenings in Franklin County and Botetourt County for The Roanoke Times and also writes the weekly Arts & Extras column.
A county leader wants to find a use for an 82-acre parcel bought 24 years ago outside Ferrum. The county lacks affordable housing, especially for the elderly. Is it a match?
Mill Mountain Theatre's remaining 2020 shows won't go on.
ROCKY MOUNT — Montgomery County and Franklin County have landed in a top 10 list for excellence in employment of 21st century technology.
Some regional restaurants that make sports a big part of their ambience expressed disappointment in the postponement of the Commonwealth Cup —…
James Ervin intends to step down in April 2021, and has brought a new assistant town manager, David Moore, on board.
Two people were injured by gunfire in a conflict that happened outside a northwest Roanoke home Friday night, Roanoke police said Saturday, am…
Mill Mountain Theatre has ventured into movie making to deliver its latest performance.
The Moss Arts Center in Blacksburg had to get innovative to replace a group exhibition canceled because of pandemic-related safety concerns.
With a unanimous vote, the council adopted a new law that makes the change part of the city code.
A peaceful march and rally by Black Lives Matter supporters in Rocky Mount honored the 57th anniversary of Martin Luther King Jr.'s "I Have a Dream" speech in Washington, D.C.
View all