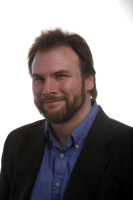 Mike Allen
Bio

Mike Allen covers government happenings in Franklin County for The Roanoke Times and also writes the weekly Arts & Extras column.
Two people from Bassett were thrown from their motorcycle Friday in the crash. State police described their injuries as life-threatening.
Many of the people who gathered Saturday afternoon in Roanoke's Eureka Park to celebrate Juneteenth knew the holiday's history by heart.
When the first-run movies return, the Grandin will be projecting movies Fridays, Saturdays and Sundays, forgoing 9 p.m. showings.
Dorka is one of many dogs trained to sniff out marijuana being retired because of changing drug laws. How the dog reunited with a former handler has prompted controversy in Rocky Mount.
The Grandin Theatre's concession stand will soon be selling popcorn and drinks to moviegoers. Grandin Theatre Foundation Executive Director Ia…
A group of more than 50 county residents demanded lifting of mask and social distancing requirements and a ban on teaching critical race theory in Franklin County schools.
One of the cultural organizations reviving as the pandemic wanes is the small, publicly-owned live music venue in Rocky Mount.
Saturday and Sunday will be the final days to see "Opulence and Fantasy: Couture Gowns and Jewelry of Mindy Lam," an exhibition the artist created specifically for the Taubman Museum of Art.
View all