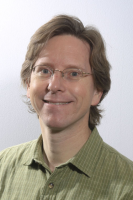 Mike Gangloff
Bio

Mike Gangloff covers crime, breaking news and courts in the New River Valley. He can be reached at mike.gangloff@roanoke.com or (540) 381-1669.
Jatinder Saini, 31, of Centreville, and David Swartz, 53, of Keller, Texas, died Wednesday in an Interstate 81 crash that involved four tractor-trailers and three passenger vehicles.
A Radford woman thought she would not pass the drug test needed to renew her Suboxone prescription. So instead of turning in her own urine, she decided to substitute that of her boyfriend's 10-year-old son – who she first dosed with Suboxone. Katie Sowers Hinkley pleaded guilty Monday to six felony charges tied to child abuse and to distributing drugs to a minor. 
A fourth generation of a firefighting family joins the Blacksburg Volunteer Fire Department. Shane Smith, 16; Drew Smith, 46; and Alfred Smith, 73, say they want to help their community.
Two men were injured and traffic was shut down for several hours Monday after a midday wreck atop Christiansburg Mountain.
CHRISTIANSBURG — A protester's unintentional kick to a Virginia state trooper and another's chaining of himself to a helicopter were among the…
Pulaski police answered a call about a train-jumper Friday and found a shirtless, shoeless man carrying suspected methamphetamine "had taken o…
A Fairfax County man will remain behind bars to await trial, a judge ruled Wednesday.
View all