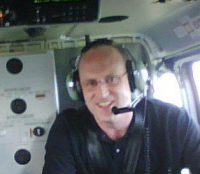 Neil Harvey
Bio

Neil Harvey covers state courts in Franklin County and the cities of Roanoke and Salem. Follow him on Twitter @newsharvey
Inmates housed at the Roanoke City Jail have tested positive for COVID-19 for the first time since the pandemic began. Four inmates who began showing symptoms more than two weeks ago, and were quarantined at that time, tested positive. They remain in quarantine.
The Roanoke woman told police she was forced to write a note in which she claimed she was suicidal, had stabbed herself, and specifically stated that the defendant was not responsible for her attack.
Investigators at a Marshall Avenue house July 27 spotted blood smears on the siding near a high open window suggesting "that the victim jumped out of the second floor window," according to a search warrant filed last month.
Prosecutors said the church's total loss ran to $51,772, largely from salary overpayments, which they claim Nicole Martin arranged through her role as bookkeeper, drawing cash from other sources within the organization and editing records to hide the losses.
A Roanoke prosecutor said the victim's mother supported the plea agreement because it prevented the child from having to testify about the April 2019 sexual assault.
Convicted of a murder at age 16, De'shae Antonio Webb served nine years and was free about a year before being busted again, for drugs and guns, a violation of his probation. On Wednesday, he learned how much of his 31 years in suspended time he would have to serve as a result.
The Virginia Department of Labor citation deemed UPS' violation "serious" and imposed a $3,075 fine; the company quickly contested that finding and discussions began, but more than 40 months passed before a resulting suit was filed.
View all