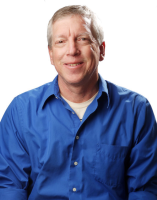 Robert Anderson
Bio

Robert Anderson has been the high school sports editor of The Roanoke Times since 2001.
Joe LaRocco, who coached at Cave Spring High School and is a member of Roanoke College's Athletic Hall of Fame, died Sunday at age 67.
Pending final approval Tuesday from the Montgomery County School Board the county's four high schools — Auburn, Blacksburg, Christiansburg and Eastern Montgomery — will be cleared to begin their 2020-21 varsity-only winter sports seasons Jan. 25.
Michael Johnson of Roanoke has been a mainstay of the Savannah State offensive line. Now he's hoping his play in an all-star game Sunday in Florida will help him get NFL scouts' attention ahead the draft.
The pandemic-delayed high school basketball season will start Tuesday for William Fleming and Patrick Henry high schools.
Michael Mack, who was offered a scholarship by Navy early last fall, will sign a national letter-of-intent with the Midshipmen on Friday.
Senior defensive back and running back Matt Strong has accepted a preferred walkon offer from Virginia Tech, which has been the Hidden Valley star's dream destination.
Across Western Virginia, some school divisions are slowly limbering up for playing winter sports, while others are staying on the sideline for now while watching COVID-19 data.
MAX MEADOWS -- Siler Watson scored 15 points and Tanner Crockett added 12 as Fort Chiswell posted a 56-32 boys basketball victory Tuesday nigh…
The high school season is only getting underway, but already 3 teams have had to hit pause because of COVID-19 issues.
Botetourt County's student athletes will start play Monday after the superintendent of schools decides "this is the best thing for our students."
View all