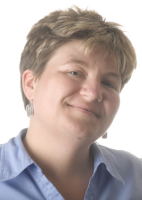 Sue Farrar has retired after 12 years as executive director of the Montgomery Museum of Art and History in Christiansburg.
Unionized workers at Volvo Trucks North America in Dublin have been on strike for the past two weeks after voting down two contract proposals. Since the strike began June 7, Volvo has been slow to come back to the bargaining table, UAW representatives say.
More than 26,000 people in Southwest Virginia will soon have overdue bills owed to Ballad Health and its legacy companies discharged, with no …
The 94-year-old World War II veteran got to spend some time with an old friend Monday.
He will face Republican Marie March in in the general election.
There are no other announced candidates for the general election in November.
Unionized Volvo Trucks North America workers began a walkout Monday at noon in Dublin. On Sunday, workers overwhelmingly rejected the latest tentative contract with the company.
View all