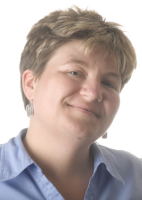 Police are searching for an elderly Floyd County man who went missing Sunday.
When the novel coronavirus pandemic shut down the dining room of their favorite Hardee's restaurant, a group of intrepid breakfast buddies moved the morning fun to the parking lot.
U.S. Coronavirus Response Coordinator Dr. Deborah Birx told news outlets gathered at Virginia Tech on Wednesday that campus research could help public health policy better address the spread of COVID-19.
Habitat for Humanity of the New River Valley has completed its first multifamily construction project, signalling its growth as an affordable housing developer in the area and marking a full recovery from near financial ruin a decade ago.
COVID-19 causes rancor at a Montgomery County School Board meeting.
Longtime Montgomery County educator Jim Sellers left a legacy of teaching and service when he died Aug. 28 from complications of COVID-19. 
Christiansburg Town Council has commissioned a new study to find solutions to long-running flooding problems along College Street.
Lauren Warden had severe head pain for three years before a surgery to expand her skull relieved the symptoms of idiopathic intracranial hypertension, a rare disorder that primarily affects young women.
View all