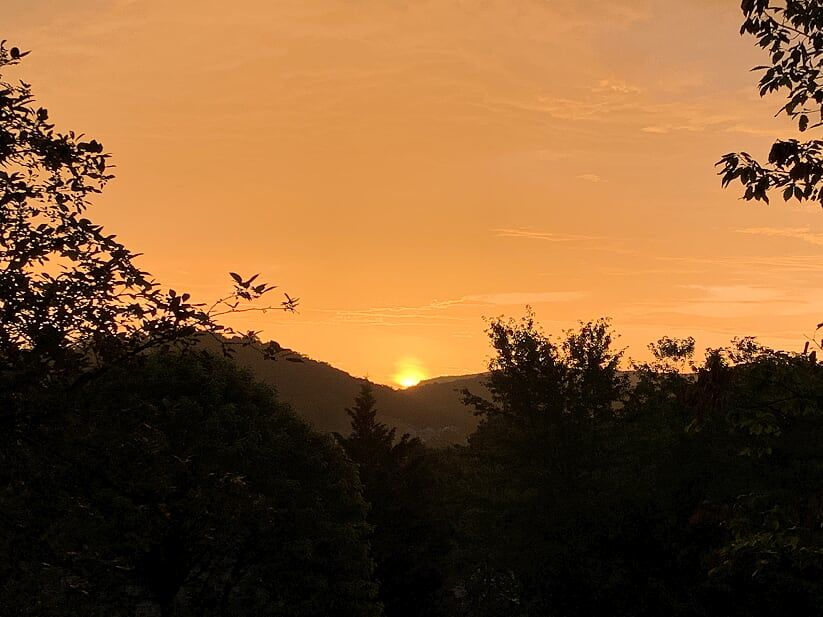 This week also offers nothing obvious in terms of unusual or particularly "exciting" weather, and that's just as well for many people headed into the Fourth of July weekend.
A slow-moving upper-level low is spinning around over New England. Having had two cut-off upper-level lows that soaked us and another at some distance that added to our record-setting rainfall for the first half of a year  (up to 35.48 inches of rain now), we certainly didn't want to deal with another of those. Some forecast models were hinting that we might be this week, but the low isn't getting any farther south than New England.
It is influencing the flow aloft, spinning a northwest flow over us. This is generally a pretty dry direction unless it is moving thunderstorm clusters over us. The June 29, 2012, derecho eight years ago is a famous example of that. This go-round, the more disturbed weather is tending to follow a stalled front to the west and south of our region, so we're not seeing much of the stronger storms. A risk of severe storms fizzled for us on Sunday as the more unstable air settled south and west of us.
We'll have a series of days with mid 80s to lower 90s highs into the weekend and lows in the 60s. There may be isolated to scattered afternoon showers and storms on some of these days, picking up a bit on Wednesday as the front wiggles back to the north some once the New England low opens up into a trough and starts to move out. Chances of showers and storms look to dry up a bit toward Saturday -- i.e. the Fourth of July -- as high pressure builds in from the west.
So, on the whole, pretty typical summer weather right through the weekend. It may rumble and pour at your house at some point, or maybe not, but not every day and not pouring rain for hours or days. It will be warm to a little hot, but not too hot. Just what you'd expect this time of year with nothing too extreme.
Be the first to know
Get local news delivered to your inbox!