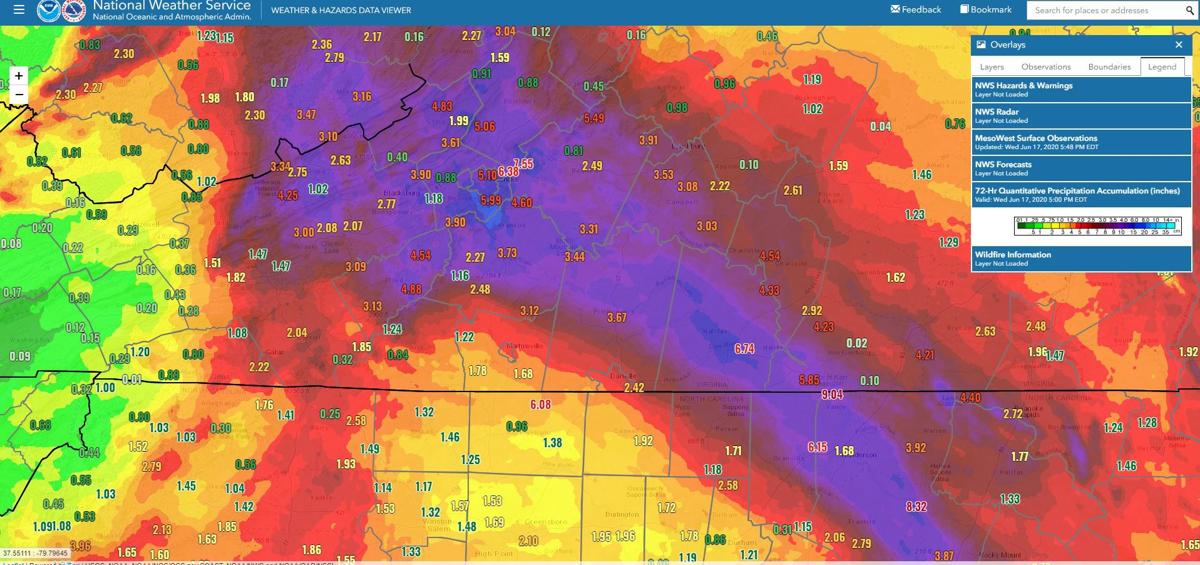 The sun is peeking out from time to time on this Thursday. That will be a welcome sight to many after such a gloomy week, but a mixed blessing -- it will help destabilize the atmosphere a little more for showers and thunderstorms that will dump additional heavy rain on some parts of our region. Since we're going to have more showers and storms even without the sun, maybe it's worth it to see the sun, anyway.
After an early week of record cool daytime temperatures often in the 50s -- contrasting with record-high 90s in northern Maine -- bracketed by periods of locally heavy rainfall on Sunday night and Wednesday morning that induced flooding at some locations, we are returning to a warmer, stickier situation for the remainder of week into the weekend, with daily development of numerous showers and storms, some of which could put down torrents quickly on saturated ground, flooding localized areas.
The cut-off upper-level low is still with us, meandering back to our west. It is starting to unwind a little bit, but still evident enough to circulate bands of moisture convergence around it. Those will become more evident as the day heats up, back into the 70s at many locations, evaporating some surface moisture and bubbling it into cooler air aloft, leading to the development of numerous showers and some thunderstorms, especially in the afternoon and evening, today, Friday and Saturday.
While most locations are expected to get less than an inch of additional rain any of these days, a few spots under particularly heavy showers or storms, or that end up under several such cells moving over the same location, could get 2 or 3 inches in a very short time. Flash flooding will be a risk anywhere this occurs, considering how supersoaked we are after this week's rain and, really, the last month of it.
By Sunday, the upper-level low will be less recognizable and get kicked out to the northeast by weather features behind it. We won't entirely eliminate the chance of afternoon showers and storms, but Sunday and Monday may be fairly typical June days, with a good amount of sunshine and 80s temperatures.
We will be affected by additional weather systems triggering showers and storms next week. It appears sticky-stormy, not hot and dry, or even cool and soggy, will be the main mode of summer for us closing out June and entering July.
Be the first to know
Get local news delivered to your inbox!