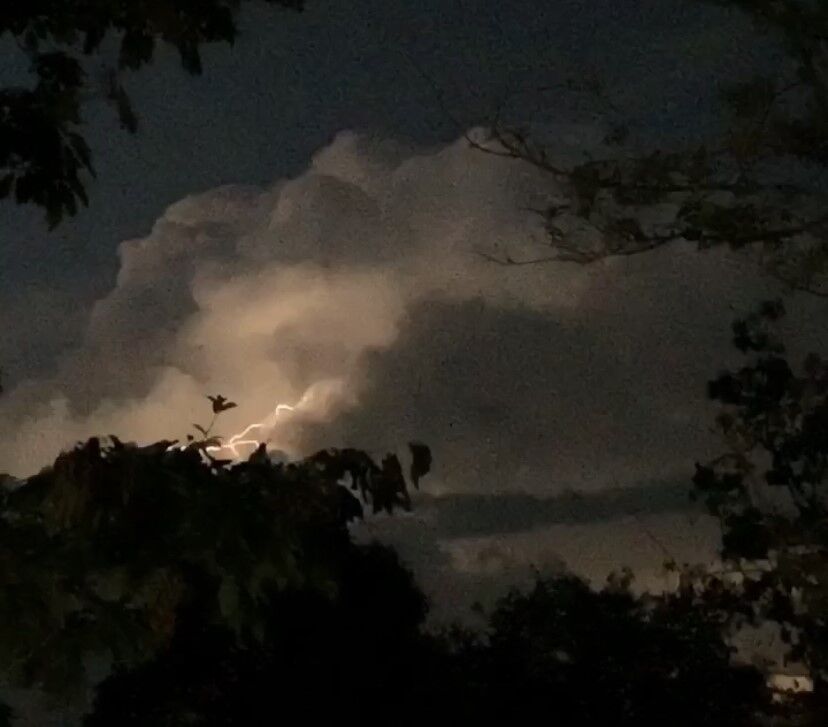 Sticky-stormy weather has not entirely retreated from Southwest Virginia, but it has been more spotty the past few days. The next several days into the weekend will bring back wetter weather on a more frequent, more widespread but still not evenly distributed basis.
In May through early July, we had a series of cut-off lows that got stuck in various places, two of which constantly poured rain on us for multiple days, running up Roanoke's rainfall total to over 35 inches for the first 6 months of 2020, the most on record for January-June. The pace has fallen off with the more spotty storms of July and early August, with 2020 now ranking third most rainy through Aug. 11, trailing 2013 and 2003 that had already crossed 40 inches, while this year has had a still amazing 39.41, less than 3 inches short of normal for an entire year. (2018, that ended up the rainiest calendar year on record with 62.45 inches, was only 10th through this point, with 32.68 inches.)
What we have for the remainder of this week into the weekend isn't the identical twin of the cut-off low issue, but it is a second cousin, with a sluggish low-pressure trough centered over the Ohio and Tennessee valleys, meandering a bit with little or no influence from a jet stream mostly still over Canada. This will facilitate continued moisture transport off the Gulf of Mexico and western Atlantic into our region, while nudging up atmospheric lift and weakening any resistance to convection resulting from warmer air aloft underneath high pressure, and also there will be upslope flow from the east onto the higher terrain at times.
The result will be periods of showers and thunderstorms each day into the weekend, occurring on a more widespread basis than the spotty afternoon storms we've seen since the last weekend. Rain will be possible at any time of day, but will tend to peak in the mid to late afternoon and early evening, when daytime heating is maximized. That heating may be only the low-mid 80s most days, but enough to enhance showers and storms.
Rainfall will be unevenly distributed, so it is difficult to make a prediction on amounts. Every location should get at least a little wet by the weekend, and some will see torrential downpours that can cause localized flooding. As a general rule, 1-3 inches appears to be a median idea on total rain through Sunday for most locations in our region, with some spots getting 3-6 in heavy downpours and perhaps a few missing those and only get half an inch from occasional showers.
Upslope flow by the weekend and an approaching cold front may enhance the rain and storms enough for more widespread coverage. It is unclear if that cold front will push all the way through by Sunday or Monday. If it does, we may get a break in the showers early next week, with somewhat cooler, drier weather for a couple days. Or, the front may stall, keeping us in a similar sticky-stormy pattern indefinitely into next week.
Be the first to know
Get local news delivered to your inbox!