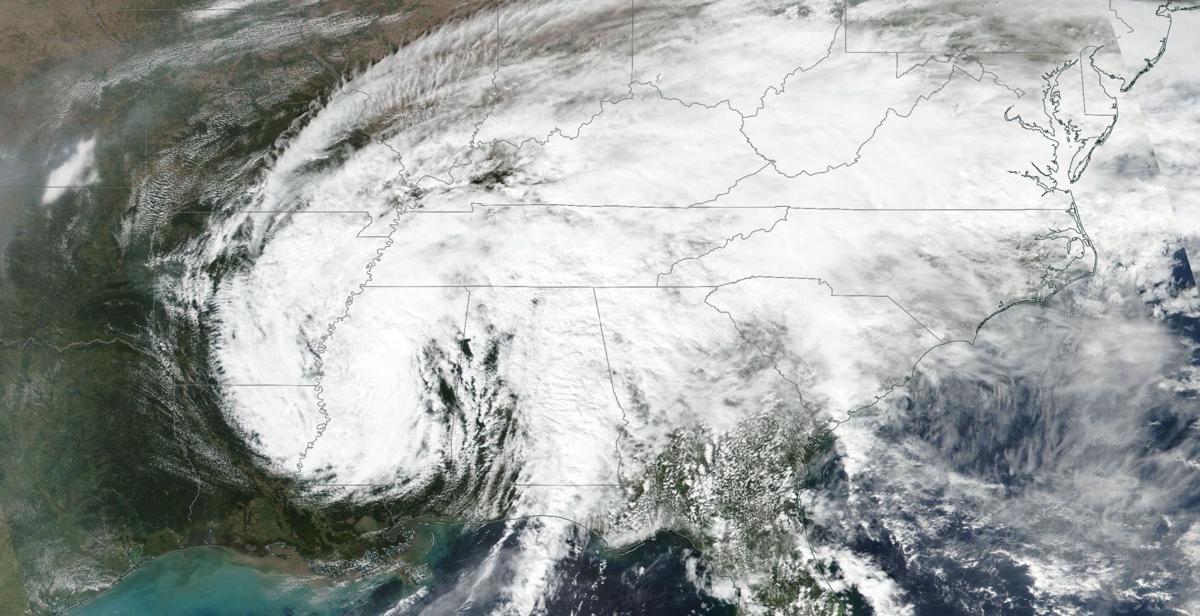 A hurricane season that started early and went deep into overtime on its names list has led to significant changes in how the National Hurricane Center will forecast and identify tropical systems in the coming season.
The NHC came up short of moving the start of Atlantic tropical season, which officially runs from June 1 to Nov. 30, but has decided to begin issuing its daily tropical outlook on May 15 instead of June 1.
"Given recent increased tropical cyclone activity in the Atlantic basin in late May, routine issuance of the Atlantic TWO [Tropical Weather Outlook] starting on May 15 offers a service improvement over unscheduled Special TWOs that are issued to discuss the possibility of tropical cyclone formation prior to the official start of hurricane season on June 1," the NHC said in a statement signed by Cave Spring native Michael Brennan, the branch chief for the Hurricane Specialist Unit.
In other words, instead of issuing tropical weather outlooks just when something has already organized or is expected to do so in the latter half of May, the hurricane center will routinely issue these outlooks considering the possibilities for tropical development in the Atlantic.
The last six seasons have had at least one named tropical system in the Atlantic in April or May. Last year, there were two in May, tropical storms Arthur and Bonnie, each affecting the southeastern U.S., with Bonnie pouring some rain on us, especially along and west of Interstate 77.
The other big change is the end of the use of Greek letters for tropical storms and hurricanes once the regular seasonal list, ending at W, is exhausted.
This has only happened twice, in 2005 and last year, when nine Greek letters were used, ending with Hurricane Iota, which hit Central America in mid-November.
The 2020 Atlantic hurricane season was the most active on record for number of named storms, a total of 30, including 13 hurricanes and six major hurricanes. Seven tropical systems directly affected our region with rainfall, including those named for Greek letters Beta, Delta and Zeta.
The presence of La Nina, the irregularly recurring cooling of equatorial Pacific sea surface temperatures, was likely the major reason the most recent hurricane season was so rampant, while overall warmer sea surface temperatures linked to global climate change and an increased ability to observe and record tropical systems in modern times — some marginal named storms may have escaped notice in past decades — may also have contributed to the higher number of named storms last season.
The next time the season goes beyond the W name — the World Meteorological Organization still doesn't think enough Q, U, X, Y or Z names exist to use those letters — it will start over with a new list of names starting with A. The first such name next season would be Adria — the regular list starts with Ana.
The reasons cited for ditching the Greek names list include too much media focus on the Greek names rather than the storm impacts; confusion when those names are translated into the languages of some affected nations; similar pronunciations among Eta, Zeta and Theta; and the need to retire two of the names for particularly destructive hurricanes and not use them in the future.
It might seem a little strange to talk about hurricanes as we transition from wintry precipitation to spring storms. But if the last few years are any guide, it might not be long until there is an actual tropical system to follow.
Weather Journal appears on Wednesdays.