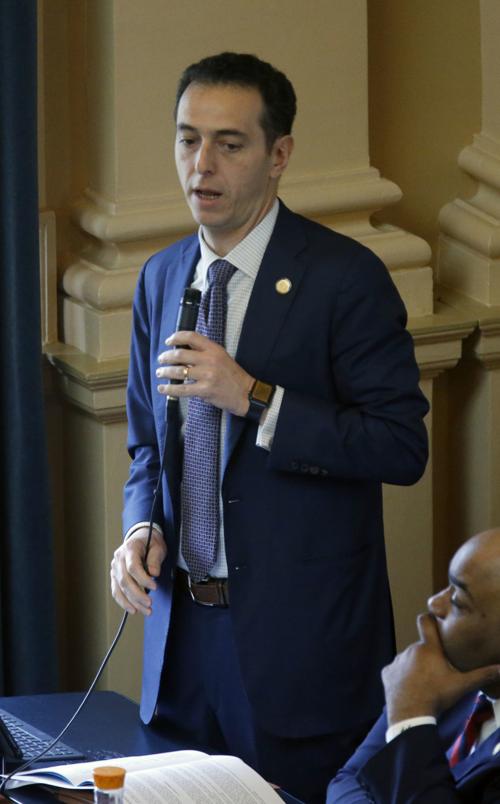 RICHMOND — Virginia schools soon will be required to have policies related to the treatment of transgender students.
Gov. Ralph Northam on Wednesday signed H B 145 from Del. Marcus Simon, D-Fairfax, and S B 161 from Sen. Jennifer Boysko, D-Fairfax. The bills require the Virginia Department of Education to create model policies for transgender student treatment.
"In Virginia, we fully expect our schools to treat all students with the dignity and respect they deserve," Northam said in a statement Thursday. "This bill represents an important step towards making Virginia more welcoming and inclusive. I'm grateful to Senator Boysko and Delegate Simon for carrying this legislation, and I'm pleased to sign it."
The legislation mandates that school boards across the state adopt policies "that are consistent with but may be more comprehensive than the model policies developed by the Department of Education" by the start of the 2021-22 school year.
The Education Department's recommendations are to be finalized by the end of the year.
"All Virginia students deserve to learn in a safe, healthy, and welcoming environment," Boysko said in a statement.
Said Simon: "It is past time we put in place comprehensive policies to protect Virginia's transgender students. This bill will ensure the safety and dignity of all students in Virginia, regardless of how they identify or where they live."
Virginia has been the epicenter of the fight for transgender student rights.
A federal judge in Norfolk ruled last year that the Gloucester County School Board discriminated against Gavin Grimm, who transitioned from female to male while at Gloucester High School, by passing a policy limiting students to use either bathrooms corresponding to their biological sex or single-stall unisex bathrooms, and by refusing to change Grimm's transcript to say "male."
The U.S. Supreme Court was originally set to consider the case, but the court declined to hear it because a previous ruling relied on Obama-era recommendations that aimed to help school administrators support transgender students and the Trump administration revoked that guidance.
In West Point, French teacher Peter Vlaming was fired in December 2018 after resisting administrators' orders to use male pronouns when referring to a freshman student who had undergone a gender transition.
Vlaming is suing the West Point School Board, accusing it of breach of contract and of violating his rights.
Be the first to know
Get local news delivered to your inbox!